This homemade carpet spot cleaner took less than 10 minutes to make with ingredients that I already had in my house. It has no unpronounceable chemicals or questionable additives, and it cleaned up the spots perfectly! How cool is that?
Tips for Making Your Own Carpet Cleaner
If you have an active household like we do, you will end up with spots on your carpet or rugs. Sometimes there are pet messes, kid spills, or just everyday dirt and grime being tracked across the carpeting, making a huge mess that doesn't always come up with the vacuum or a damp cloth.
We recommend a homemade carpet spot cleaner to get the job done, since commercially available cleaners are typically full of toxic chemicals that you don't want to breathe in or come into contact with.
In the picture below, you can see what the homemade carpet spot cleaner foam looked like after I mixed the ingredients. All that from less than 1 cup of liquid, thanks to the natural dish soap. You can also try Dr. Bronners Castile Soap, though in our experience, it doesn't foam quite like this!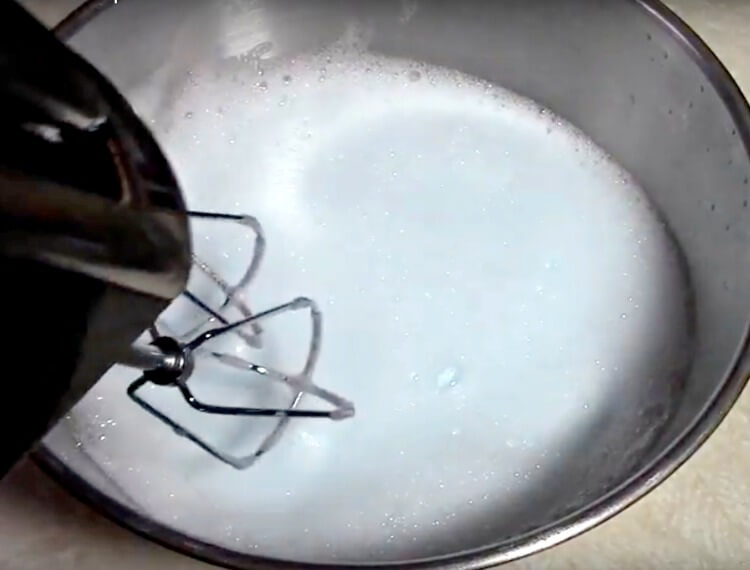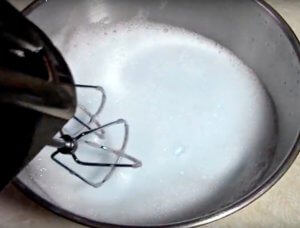 This all-natural carpet cleaner should work fine on furniture also, but I haven't tried that yet. If you want to try it, just do a test in a corner that's not easily visible. That's a good thing to do with any new cleaner you use, whether it's natural or not.
If you're inspired to begin removing even more toxic chemicals from your home to improve your health and that of your family, Dr. Z and Mama Z's Toxic-Free Healthy Home Makeover is the perfect place to start. Enjoy a room by room tour of our home and learn about all of the changes that we have made that allow us to live a life free of harmful chemicals in our cleaning products, additives in our food, and more.
Homemade Carpet Spot Cleaner Foam
Homemade Carpet Spot Cleaner With Essential Oils
Ingredients
Supplies:
Stand mixer or large bowl and hand mixer
Stiff brush to clean carpet
Rag
Instructions
Place the vinegar, distilled water, natural soap, and essential oils in a stand mixer bowl or a bowl in which you can run a hand mixer.
Whip the ingredients on high to create a lot of foam. The foam is what you use to clean the carpet.
Use a stiff brush to scrub the foam into the carpet to remove stains.
Wipe with a damp rag. Store in a glass jar.
Shake the jar vigorously or mix the solution on high before each use.
Notes
Essential oils that work great in this recipe include tea tree, lemon, eucalyptus, pine, and citronella.
Essential Oils for Your Carpet Cleaner
The essential oils are optional, but oh-so-nice to use. They make this homemade carpet spot cleaner smell good, and they do help clean! Following are some ideas for essential oils that clean:
Want to try some other essential oil cleaners? Here is a stain remover for clothes and an all-purpose cleaner.