Giving your home a toxic-free "makeover" to support a new healthy lifestyle can seem daunting at first, but it shouldn't be. Learning how to be healthy is as simple as making your own home & beauty products, or knowing trusted brands when you don't have time to do-it-yourself!
Once you get started, you'll quickly discover that:
You need to replace many of the staple pantry items considered unsafe like white, bleached sugar, and flour.
Then you'll notice that you need new kitchen gadgets to prepare all those fresh ingredients and DIY projects on your to-do list.
You start to think about other healthy product recommendations like body care, household cleaners, laundry products, and all kinds of stuff!
Don't get stressed out about the transition! Take it all in baby steps, focusing on the lowest-hanging fruit. Let our Toxic-Free Healthy Home Makeover help you and join Mama Z's Natural Family Living if you need the added support. Then, next thing you know, you're picking fruit on top of the tree that you once thought was impossible to do!
Our prayer is that by sharing our experience and this list of our favorite products, you'll be inspired and encouraged on your own journey.
Much Love,
~ Dr. Z & Mama Z
How to Be Healthy Non-Toxic Products by Category
We've come a long way in the years of our toxic-free healthy home makeover transition.
How to Be Healthy Must-Have Items
Humans can live without food for a few weeks, without water for a few days and without air for just a few minutes. We can see how vital each of these elements are to our overall health and well-being. Because of this, we have found that these items are an absolute MUST if you want to minimize toxins, reduce your risk of developing disease and maintain a strong healthy profile:
Harmonii EMF Blocking Pendant – Portable and budget-friendly EMF blocking technology you can take with you. We are getting RAVE reviews from those who are trying it. << See how to protect your family with this Natural Living Family Special >>
TumeriCBD – The best of both worlds: 

turmeric

 + 

CBD

– can't get any better. (Natural Family Living fans get an extra 10% – no coupon code needed) << Learn how to beat inflammation now >>
CytoDefend – Maximize your health with vital ingredients for your immune system wellness proven to help your body work at its peak capacity. One simple tincture has everything you need! << See the Natural Living Family special to improve immunity >>
Just Thrive Probiotics – Maximize your health and boost your immune function with LIVE probiotics. Just Thrive is the first 100% spore-based probiotic and antioxidant supplement available in the retail market that arrives fully alive when it reaches your intestines. << Improve your gut health today >>
Purity Woods Dream Cream -Your skin is complex, so it's important to reiterate that this full range of different premiere and USDA Certified Organic ingredients are essential to address the various issues. << Try this amazing skin cream now! >>
CytoD+K2™ Vitamin D Supplement – Vitamin D is your body's most versatile and essential hormone for energy, weight control, sleep, bond health, immunity and so much more. Try CytoD's highly concentrated, highly portable formula—filled with the perfect combination of vitamin D+K2, for maximum potency and absorption. << Improve your immune system and more now! >>   
Prosper CBD 1000mg – Get powerful immune support, soothing for anxious moods, and feel pain relief with the full-spectrum CBD support of Prosper Wellness. It has the highest bioavailability, CO2 extracted full spectrum CBD that includes less than 0.3% of THC, plus a healthy dose of CBG, CBC, plus 8 more cannabinoids. << Get natural pain relief today! >>
Washing Machine Cleaner – If you're building a healthy home and you've eliminated toxic chemicals but haven't cleaned your washer you're missing out. Get the best washing machine cleaner so you aren't "cleaning clothes" with mold and bacteria. Ewwww… << Start cleaning your laundry fully now! >> 
Colima Sea Salt – As part of our partnership with Colima Sea Salt, you get your first half-pound of nutrient-rich, flavor-filled salt for just one penny. It's free from microplastics, anti-caking agents, and rich in trace minerals this is the best sea salt on the market! << Get natural salt in a 1¢ bag to try it! >>
LED Teeth Whitening System – The Primal Life Organics LED Teeth Whitening System is the most cost-effective teeth whitening option available. Plus it's all-natural and won't negatively impact your oral health! << Start whitening your teeth safely and naturally now! >>
Fruit & Veggie Wash – As part of our Natural Living Family you'll save 62% on a truly non-toxic produce cleaner that removes 99% more pesticides and contaminants than water alone. << Make sure your fruits and vegetables are truly clean! >> 
TrulyFree – Did you know that your laundry room is one of the most toxic places in your home? Yep! There are actually 12 ingredients in most laundry products that are not only carcinogenic but have also been linked to a slew of horrible diseases. The solution is TrulyFree – the safest, most effective natural laundry solution we have ever used. We do more than 15 loads of laundry every month and trust us when we tell you that the stuff works! Our friends at TrulyFree are giving the Dr. Z & Mama Z Natural Living Family 100 FREE loads of laundry wash with your first order!  <<Make sure your laundry soap is all natural and earth-friendly! >>
Lifeboost Coffee – Most coffee has high acidity, mold contamination, and toxic chemicals. Not Lifeboost! Our Natural Living Family "Group Buy" will save you 50% off of the healthiest, lowest acid USDA-certified organic coffee on the planet. << Get the healthiest coffee and save 50%! >>
CBD Starter Kit – If you want to try CBD but aren't sure where to start, this beginner's kit is perfect. Save 38% off two 300mg CBD tincture bottles from a company we know and trust! << Get the best kit for starting with CBD through our Natural Living Family special! >>
Air Purifier – Far too many people take for granted that every breath we take will either give us Abundant Life-giving gasses like nitrogen and oxygen or fill our lungs with pollutants. We recommend the AIR Doctor – the first affordable air PURIFIER that not only removes almost 100% of particles but also the vast majority of toxic ozone, volatile organic chemicals and gases. AIR Doctor is giving our Natural Living Family $300 OFF!  <<Be sure your family is breathing the cleanest air possible!>>
Julva Topical DHEA Cream – Many women experience vaginal atrophy symptoms that can happen naturally with aging and menopause. Natural, organic DHEA cream can help tremendously! This cream helps to soothe, repair, and rejuvenate the feminine you and now you can try a free one-week supply. << Improve your feminine health and wellness with natural DHEA cream! >>
Zeolite Mineral Detox – Touchstone's Pure Body Extra colloidal zeolite helps clean out the chemicals from the body—with an easy-to-use spray —so you can make room for healthy in your life. << Detox naturally with an 82% savings! >>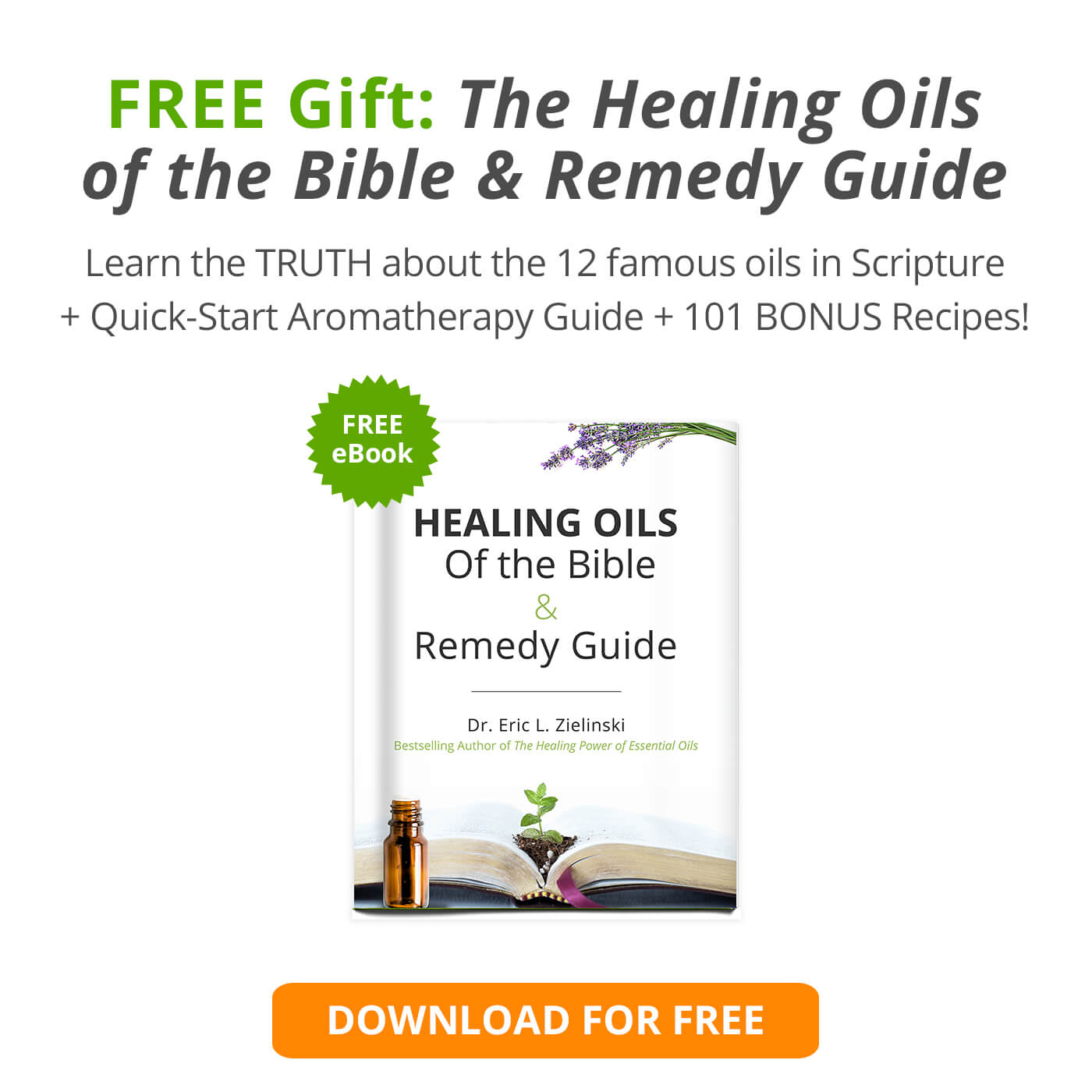 DIY & Aromatherapy Tools

We're asked a lot about our favorite essential oils diffuser and the bottles, jars, and dispensers we talk about in our DIY recipes. This list is a compilation of some of our most-used items!
Aromatherapy Containers & Supplies
Carrier Oils
How to Be Healthy Kitchen Gadgets


When you're using fresh produce in your recipes, baking your own bread, and making your own juice you'll want some high quality kitchen tools! We love these particular small appliances and gadgets and have found multiple uses for each!
Favorite Kitchen Appliances
Kitchen Must-Haves
Kitchen Cleaning Supplies
How to Be Healthy With a Pantry Transformation


One of the easiest ways to make immediate changes to your family's health is to begin to swap unhealthy ingredients for healthier ones. If you've read Mama Z's Recipe Makeover Guide you know we have some food allergies and health concerns that require we're a little extra picky about our ingredients. My wife has created this list of healthy substitutions for everyday pantry items. From gluten-free flour to dark chocolate chips, you'll be baking healthy goodies in no time!
Must-Have Staples
Sweeteners
In The Fridge
Food Prep Tools
How to Healthy in Your Laundry Room

When you do as much laundry as we do, you'll see what works and what doesn't. But when you are wearing your clothes on your skin 24/7 you want to make sure you aren't bathing those clothes in harmful chemicals.
Laundry DIY Supplies
Laundry Products
How to Be Healthy in First-Aid, Medicinals, and Supplements

Whether you are dealing with scrapes and bruises in your children or the grown-ups in your life who sometimes get sick and don't feel well, these medicinal must-haves should always have a place in your medicine cupboard.
First-Aid Kit Must-Haves
Supplements & Nutrition
Bathroom Transformation with Healthy Product Options

It seems like body care products should actually take care of your body, but far too often the exact opposite happens and your family is exposed to dangerous carcinogens.
Already Prepared Body Care Staples
All-natural, organic body care products can be found on Amazon but check the labels carefully. Here are some of our favorites:
For skincare & make-up, we recommend AnnMarie Gianni Skincare – Try some sample kits here!
DIY Staples for Bathroom Cleaners and Body Care Products
Additional Products in the Bathroom
How to Be Healthy in the Garden and Outdoors

Garden and outdoor areas of the home can be some of the worst offenders for toxic chemicals.
For Seed & Soil
Pest & Weed Control
How to Be Healthy Books & Resources


As you grow in your understanding of how to be healthy, your library will certainly grow with you! It's exciting to see all of the books that are available to us today, but things can get quickly overwhelming for the beginner. To help narrow down the vast selection, here are some favorites that will prove to be valuable resources to help you master all 7 Key Areas of the Abundant Life.
Living a balanced life in all 7 areas is the true definition of "Biblical Health!"
Spiritual Abundance – Having a thriving relationship with your Creator.
Physical Abundance – Maintaining a strong, healthy body.
Mental Abundance – Being intellectually sound and having the Mind of Christ.
Emotional Abundance – Being at peace and enjoying a balance of healthy feelings.
Financial Abundance – Having enough to provide for your family and to be BIG givers.
Occupational Abundance – Truly enjoying the work of your hands.
Social Abundance – Fostering deep, mutually beneficial relationships with friends, family and people that you encounter every day.
Dr. Z's Online eCourses & Programs
A – Z Health Resources
Other Biblical Health Resources