A 10-Part Video Masterclass
by Dr. Eric & Sabrina Zielinski
The ONLY Evidence-Based, Faith-Based, and Bias-Free Approach to Using Essential Oils You Can Learn In Just 15 Minutes Per Day
Get Instant Access to a 72-Hour FREE Screening of Our Essential Oils for Abundant Living Masterclass for FREE ($147 Value)!
Get Instant Access to Our Essential Oils for Abundant Living Masterclass for FREE ($147 Value)!
Sign Up Now to Get FREE Instant Access!
By submitting this form, I consent to receive daily updates & related promotional emails. I can withdraw at any time.
Privacy Policy: Your information is safe & secure. We do not share or sell information to outside parties.
Instant Access
Watch all 10 video lessons for FREE. Bonus workbook for group or individual study included with registration!
The Perfect Blend
Evidence-based tips from a public health researcher & easy-to-implement advice from a mom who uses oils every day.
Unbiased & Trustworthy
Non-branded advice that applies to every essential oil lover from first-time user to advanced aromatherapist.
Dr. Z & Mama Z
Bestselling Author & Researcher Natural Living Guru & Mom of 4
GET 3 BONUSES FOR SIGNING UP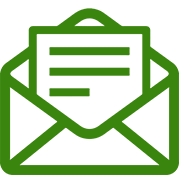 #1 - VIP NEWSLETTER
Reserve your seat today & get a FREE subscription to our weekly EO Digest newsletter to empower you with the tools that you'll need to take your knowledge and comfort-level of using essential oils to the next level!
#2 - JOIN THE COMMUNITY
You will also receive a special invitation to our Natural Living Family private community group so you can connect and support others who want to use essential oils safetly & effectively for their families (including pets & kids!)
#3 - SAVE UP TO 88%
Finally, as a special "thank you" for attending, you will receive a special opportunity to own the entire 150+ resource Essential Oils Masterclass Bundle at 88% off. This sale expires when your 72-hour screening ends. 
By submitting this form, I consent to receive weekly updates, offers and related promotional communications. I can withdraw consent at any time.
Privacy Policy: Your information is safe & secure. We do not share or sell information to outside parties.
We know what it's like to be sick.
Seriously, chronically sick and, between the two of us, we have suffered from chronic pain, leaky gut, eating disorders, cystic acne, depression, and even suicidal thoughts for years. And (thank God) we know what it's like to recover. And NOT by using conventional medicine either!
In fact, medicine failed us and it literally took more than a decade for us to come up with the natural solutions that were just right for our bodies. Learning about essential oils has been an important part of our healing journey, and we are committed to share our research with the world.
Before we launched our website in 2014, we used to help educate and coach people for free because we could truly empathize with their suffering. All this started back in 2003. It was our joy to serve our friends, family and neighbors.
We never imagined that our essential oil training would take off and reach more than 5 million people every year.
This is why we are committed to serving the world with as much FREE content as possible online, and our Essential Oils for Abundant Living 10-Part Video Masterclass has helped more than 500,000 people so far!
It brings us more joy than you can imagine to see so many people regain control of their health with essential oils, and it is our sincere honor to guide you along your journey toward abundant living!
~ Dr. Z & Mama Z