Grapefruit essential oil benefits are definitely some of the most profound in the aromatherapy industry. Rich in d-limonene, we all should have it in our medicine cabinets, pantries and pretty much everywhere we use essential oils! This highly versatile remedy is a wonderful addition to your natural health regimen and you may be surprised at the healing properties that it contains.
Interesting Grapefruit Facts
Grapefruits are usually thought of as a "diet food" because they are a common staple on weight loss meal plans because they are rich in phytochemicals and nutrients, including vitamin C, fiber, and many antioxidants and grapefruit essential oil has similar benefits. Grown on large, evergreen trees called Citrus paradisi, they are one of the few citrus fruits (1) that contain both soluble and insoluble fiber.
The name "grapefruit" also has a fascinating history that's cloaked in mystery. Grapefruits are hybrids and may be a cross between Chinese grapefruits (or pomelos) and sweet oranges – but no one is certain.
This fruit was "discovered" in 1750 on the island of Barbados (2). They were originally called "shaddock" in English, possibly named for Captain Shaddock, a British navigator believed to have brought the first seeds from China to the Caribbean Islands. Later, they were known as the forbidden fruit, but in 1814 botanist John Lunan coined the word "grapefruit" since he thought they resembled grape clusters when the fruit was immature. Ever since, the name has stuck!
Essential Oil vs. Seed Extract
So, there is a HUGE difference between grapefruit seed extract and grapefruit essential oil that often confuses people.
GSE (Grapefruit Seed Extract) is extracted from the seeds and pulp of the grapefruit and is considered a "fixed oil" – meaning, it is contains fatty acids (triglycerides), derived from non-volatile organic compounds, and cannot be distilled,
Grapefruit essential oil, on the other hand, is expressed from the peel of the fruit and contain highly potent plant-based chemicals used for healing. It dissolves in lipids, is not "oily" like grapeseed oil and can also be distilled.
It is important to only buy pure, unadulterated oils and you can read more about how to select the best brands HERE.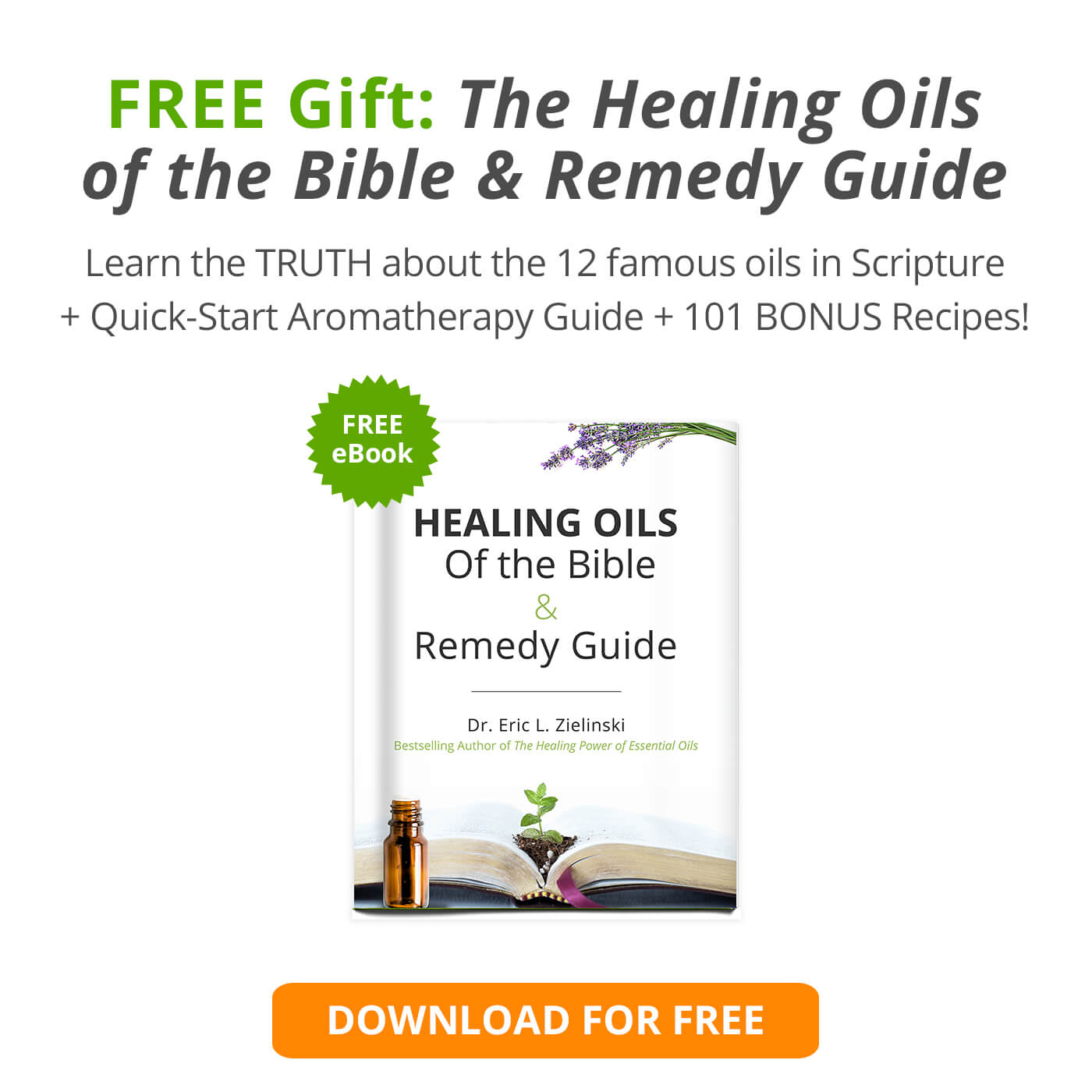 Chemical Components
The major constituents of grapefruit essential oil include the following: (3)
d-limonene 
β-myrcene
α-pinene
sabinene
Of these, the primary constituent is d-limonene, a terpene that makes up between 84% to over 95% of the oil. This is much a higher concentration of the compound than what's found in many other citrus oils including lemon, tangerine, mandarin, and lime, making grapefruit oil one of the most powerful in the family!
Because limonene is such a potent antioxidant with the ability to fight disease, damage, bacteria, fungus, and more, grapefruit essential oil is an excellent choice if you want to stay healthy and fit.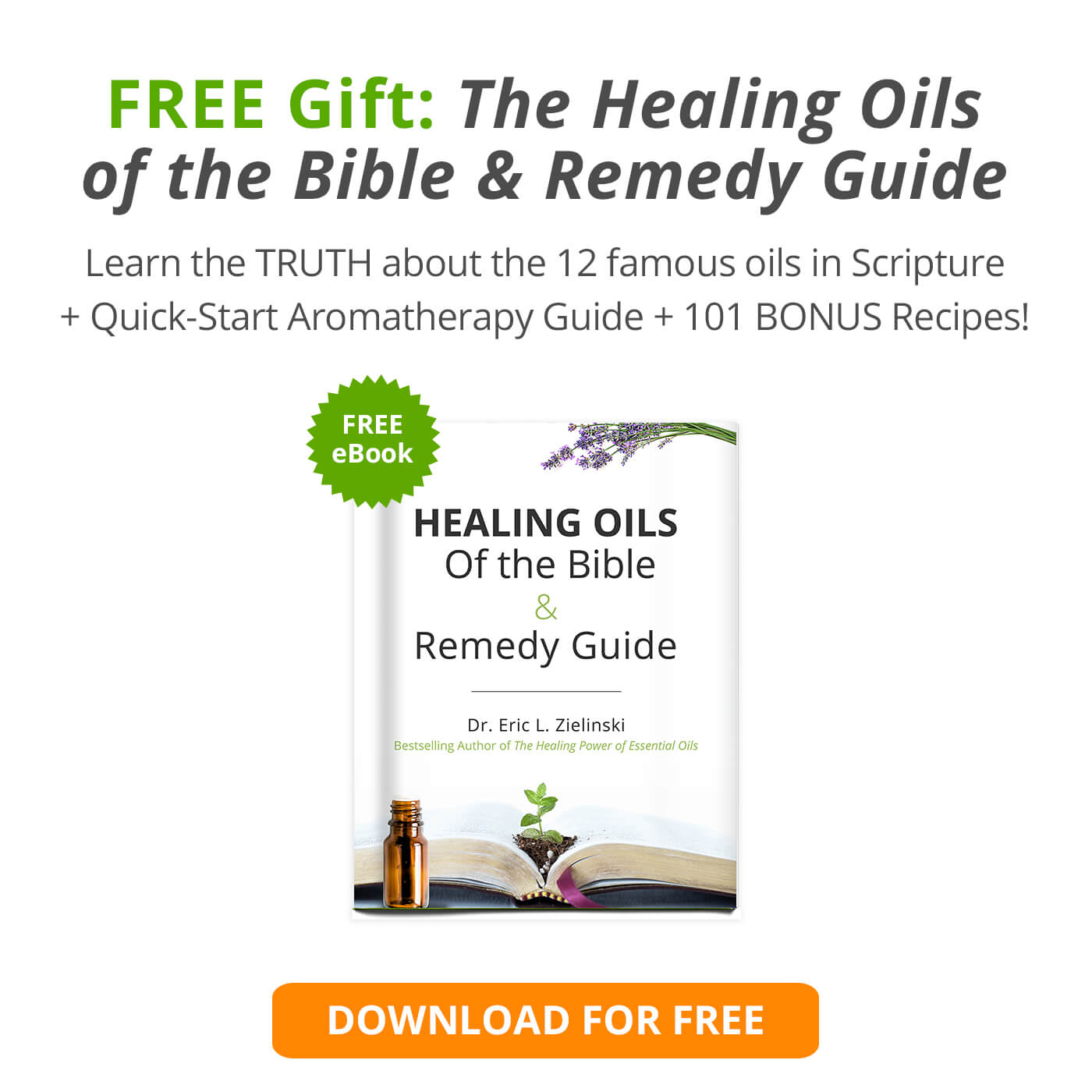 10 Grapefruit Essential Oil Benefits
Grapefruit oil is safe to be used via inhalation, topically and ingestion if dosed and diluted properly. Try some of the recommendations below and be sure to consult with your physician if you are being treated for a medical condition or currently taking pharmaceuticals.
1. Weight Loss & Food Cravings
Grapefruit essential oil stands head and shoulders above other essential oils to help you not only curb unhealthy food cravings, but can stimulate lipolysis (fat breakdown) and can help you lose weight.
Research (4) shows that mice who inhaled grapefruit and lemon essential oil lessened their food intake. After inhalation, lipolysis was stimulated as well as thermogenesis (the use of calories to produce heat). Fat breakdown plus this use of calories mean that both oils have incredible potential to stimulate weight loss!
One small human experiment (5) tested aromatherapy massage on post-menopausal women. Each received one hour of massage per week for six weeks, one group with a blend of grapefruit, cypress, and three other oils, and the control group with grapeseed oil. Subjects also had to massage their own abdomens twice a day for six weeks. Belly fat and waist circumference decreased significantly for the aromatherapy group compared to the control group. Additionally, body image in this group also improved.
Certain medications act as "AChE inhibitors," that is, they inhibit a chemical in the brain called choline (6). The side effects of these drugs include loss of appetite and weight loss. Grapefruit essential oil produces those same results but without the harmful side effects of traditional pharmaceuticals.
In other words, grapefruit essential oil can help you lose weight, kick those unwanted food cravings, and help you to feel good about yourself!
You should also maintain a healthy diet and get the exercise your body needs but grapefruit essential can provide a bit of extra support for attaining your fitness goals.
Application: Use a personal aromatherapy inhaler with 5 drops grapefruit, 4 drops lemon, and 3 drops peppermint essential oil.
2. Brain Health
Those medications that act as AChE inhibitors that I mentioned above? They are used for patients with Alzheimer's, Parkinson's disease, and dementia. That means that grapefruit oil can be a powerful way to protect your brain from neurological diseases!
One study (6) shows that grapefruit essential oil inhibits (or slows) AChE activity in the brain up to 24%, impacting brain function. This effect improves the operation of your brain's neurotransmitter activity making it stronger and thus, protecting your brain against degeneration.
Application: Add 1 drop of grapefruit oil and some liquid stevia extract into a 32-ounce glass bottle and fill with sparkling water, or make our Essential Oil Detox Water Recipe.
3. Cancer
While many essential oils are can support your journey with cancer, grapefruit essential oil has a growing body of support to back it up its ability as a powerful antioxidant and because it's rich in limonene:
In at least one lab study, grapefruit oil has been shown to kill certain kinds of leukemia cells (7).
In 2013, researchers tested (8) the effect of capsules filled with limonene on 43 women who were newly diagnosed with breast cancer and concluded that it reduced tumor expression. This is a small study but it suggests that oils rich in limonene like grapefruit oil can be helpful in your healing journey.
Naturally, we are not suggesting that grapefruit essential oil can prevent or eliminate cancer but may be useful for support. Talk to your doctor about adding essential oils for cancer into your treatment plan.
Application: To a roller bottle, add 2 drops each of grapefruit, orange, tangerine, oregano, and thyme oils plus 1 drop winter savory essential oil to your carrier of choice. Apply 1-2 times per day for no more than 1 month.
4. Cellulite & Stretch Marks
Cellulite is a common problem for women. In fact, one study (9) claims that 80-90% of women encounter it. It is made up of fat deposits under the skin that can become visible. While many factors can contribute to this issue, grapefruit oil may be able to help.
Research (10) has demonstrated grapefruit oil's ability to inhibit the formation of fat cells under the skin in lab studies. While this is only a petri dish study, the International Journal of Cosmetic Science also reports (11) that inhaling grapefruit extract may reduce cellulite by stimulating the nervous system.
Traditionally, grapefruit oil has also been used to treat stretch marks. All these benefits make oil a great addition to your body care routines.
Application: Mix 10 drops of grapefruit essential oil with 1 ounce of pure almond or coconut oil and rub it directly onto the skin where needed.
5. Mood and Brain Function
Citrus essential oils are famous for their uplifting aromas. A study (12) from Japan published by the Journal of Pharmaceutical Health Care and Sciences tested the impact of inhaling several essential oils and one control substance on mood among volunteer test subjects. Of the four oils tested, grapefruit essential oil had the greatest impact in reducing a stress marker, with lavender a close second.
While this is a very small human study, grapefruit oil's effect on inhibiting AChE also improves a person's mood. This makes it an excellent choice to diffuse when you need a mood lifter.
Application: Diffuse equal parts of the following oils to make our "Joyful Blend": grapefruit, orange, lemon, bergamot, and vanilla absolute essential oils.
6. Acne
When teenagers struggle with acne, the cause is often hormones and puberty (13). But as an adult, acne can be caused by problems in the gut, unhealthy diet, and stress, creating an environment where Propionibacterium acnes, the bacteria responsible for breakouts, thrives. Healthy lifestyle changes are important to fight acne, but grapefruit oil can be a welcome addition for treating it as well.
Researchers (14) in China tested the efficacy of 10 different essential oils in combating Propionibacterium acnes. Grapefruit oil was not the leader in addressing this bacteria, but it is a pleasing and refreshing substitute for the overall winner, thyme essential oil. Learn what else you can do to treat acne.
Grapefruit oil has traditionally been used as a cleanser for oily, combination and problematic skin and as a toner, making it a great addition to your skincare regimen.
Application: Choose grapefruit essential oil to add to our easy-to-make DIY Facial Cleanser Recipe. 
7. Anti-Bacterial
Bacteria is a common cause of illness that can be made worse by things that are often recommended, such as using hand sanitizer. And, one of the best ways to prevent microbial threats while safeguarding your immune system is by using an anti-bacterial essential oil solution to clean your home.
Grapefruit essential oil has proven its effectiveness in fighting bacteria in several lab studies:
A 2019 study (15) demonstrated that grapefruit essential oil (and not just limonene) combated the common bacteria Pseudomonas aeruginosa, which can cause infections in people. This suggests that the synergistic properties of the compounds found in grapefruit oil have potent microbial effects. It may be even more effective than lemon oil for your cleaning solutions!
The Journal of Food Safety (16)states that grapefruit oil, as well as lemon, mandarin, and orange, are all safe and useful for inhibiting the growth of common food industry bacterium and preventing food spoilage so be sure to use these to sanitize your kitchen counters.
Research (17) also suggests that grapefruit oil may be effective to combat MRSA and MSSA, two types of Staphylococcus aureus (or staph) bacteria that are very harmful and difficult to eradicate.
With so many harmful bacterial infections at large around our families, this potent microbial is a good bet to keep your home clean and your family healthy safe from illness.
Application: Add 10 drops of some organic grain alcohol, 10 drops of witch hazel, 10 drops of Vitamin E and 10 drops of grapefruit oil to a 1 ounce glass spritzer bottle for an effective, disinfecting room spritzer. Mix together to incorporate the essential oils and then top off with distilled water for a quick and simple spray. 
8. Hair Care
Because of its antibacterial effects, many people add grapefruit oil to their shampoos and conditioners, claiming that it adds shine to your hair. It's been traditionally used to reduce greasy hair as well and may even be gentle enough to use on colored or treated hair.
Application: Add grapefruit oil to Mama Z's DIY Shampoo recipe if you have greasy hair. Grapefruit oil is also featured in Mama Z's Salt Spray Natural Curl Booster Recipe!
9. Athlete's Foot & Fungal Infections
If you've ever had athlete's foot fungus, you know that it can be difficult and time-consuming to heal. It can put a real damper on your workout, especially if you like to run. Here's grapefruit oil to the rescue!
The journal Molecules (18) published research that tested numerous essential oils on fungi, including several that cause athlete's foot, ringworm, and nail infections. Grapefruit, rosemary, and cinnamon had the biggest impact on two of the four fungi tested and on all four when blended.
Grapefruit oil has also been shown (19) to be effective in dealing with Penicillium digitatum, a green mold that grows on citrus fruit. It may even have future potential for industrial or pharmacological uses.
Application: Properly dilute 1-2 drops each of grapefruit, rosemary, and cinnamon essential oils into a carrier base oil. Apply to the infected area with a cotton ball, then dispose. Use coconut, jojoba, argan, or castor oils – which all have antifungal potential – to create a synergistic blend.
10. Insect & Pest Control
It should come as no surprise that this citrus oil, with its refreshing and lively scent, is another great defense against bugs. Consider the science:
Grapefruit oil increased (20) the attractiveness of traps to Japanese beetles, even without any bait.
Research (21) from Iran, where malaria has been endemic, demonstrates its effectiveness in reducing mosquito larvae.
One of the compounds in grapefruit oil was tested (22) on tick populations and acted as a safe, environmentally-friendly tick control substance.
Application: Add a drop of grapefruit oil, properly diluted, to DIY mosquito or tick repellent recipes. Add 2 drops each of grapefruit and citronella to your diffuser for your porch or deck in the summertime.
Grapefruit Oil & Safety
Grapefruit essential oil is safe to consume, though there has been some speculation that it is not safe for heart disease patients because it is widely known that grapefruit can cause adverse drug interactions.
However, according to the Tisserand Institute (23), one of the world's leading authorities on essential oil safety, the chemical dihydroxybergamottin that is known to inhibit the metabolism of many medications, including statins, is not present in the oil. It has no known drug interactions and is a much safer choice for people taking medication than eating grapefruits!
One concern with grapefruit oil, however, is its phototoxicity. Certain essential oils contain compounds that become more active with sun exposure – that is, they are triggered by UV rays. They can irritate or discolor the skin upon exposure. Many citrus oils fall into this category, including cold-pressed grapefruit essential oil.
It's wise to take caution when using these oils on the skin. With proper dilution, you should be safe. According to Essential Oil Safety by Robert Tisserand and Rodney Young, always use 4% dilution to avoid the risk of phototoxic reaction.
Remember these common-sense tips for using grapefruit essential oil:
Avoid grapefruit oil that has oxidized because it can pose a greater risk of skin sensitization. You'll know it has oxidized (24) if the smell changes or if it is less bright or fresh in color (you might need to compare it to a new bottle of oi). Grapefruit oil tends to last no more than 1-2 years.
At present, there is no clinically safe level of dosage for children, but this doesn't mean that you cannot give it to them. You should start off small with "culinary doses," that is, no more than 1 drop per dish. Grapefruit essential oil is safe to use in your diffuser and topical applications if you keep it to 1% or less for children.
If you have pets, the ASPCA (25) warns that grapefruit oil is toxic to dogs and cats. Do not use it on these pets and be sure to leave a way out of the room if you are diffusing. If you are worried that your pet has been exposed, symptoms to look for include vomiting, diarrhea, depression, and dermatitis. Learn more about using essential oil for pets.
Don't consume straight out of the bottle, and don't drink with water (remember oil and water do not mix).
You can consume safely by adding 2-3 drops of grapefruit essential oil into a veggie gel capsule and fill it with olive oil. Consume with food.
Do not stay on grapefruit oil for an extended length of time. Ideally, you should rotate your oils every few weeks.
Stop using it immediately if you experience any side effects.
Use with caution if you take medications. Check with your healthcare provider first.
Grapefruit essential oil blends well with other citrus oils but it can also be blended with patchouli, vanilla, frankincense, melissa, sandalwood, and ylang ylang.
Weight reducer, brain protector, powerful anti-fungal…with so many health-inducing uses, it's hard to imagine any reason not to use grapefruit essential oil as part of your daily regimen!