Not just for mediterranean cooking, basil essential oil benefits your health in a variety of ways and should be a staple in your medicine cabinet. The protective effects include antimicrobial, anti-inflammatory, and even bug-repelling!
Basil as a Culinary Herb
In a kitchen herb garden, basil is a staple for its delicious leaves both fresh and dried. In your local pizzeria, basil is a must for that distinctive herbed flavor. But what is basil doing when you add it to your favorite recipe?
There could be a lot more going on in your plate than you realized.
Even as a fresh cut or dried and powdered herb, sweet basil is a strong gastroprotective agent. A 1999 study indicated in animal models that the fixed oil (not essential oil) in basil has the ability to protect the stomach from ulcers triggered by various irritating factors. These include aspirin, alcohol, and stress. (1)
Essential oil content is, of course, part of the whole herb, and it seems that the protective effects that basil exhibits overall are concentrated with the distillation of the essential oil. More on this below. Note that holy basil is different entirely from culinary sweet basil, which will be the topic of discussion in this article.
Some safety precautions should be noted for internal use of the oil, but safe use should translate to effective use – and basil has plenty of effects to enjoy.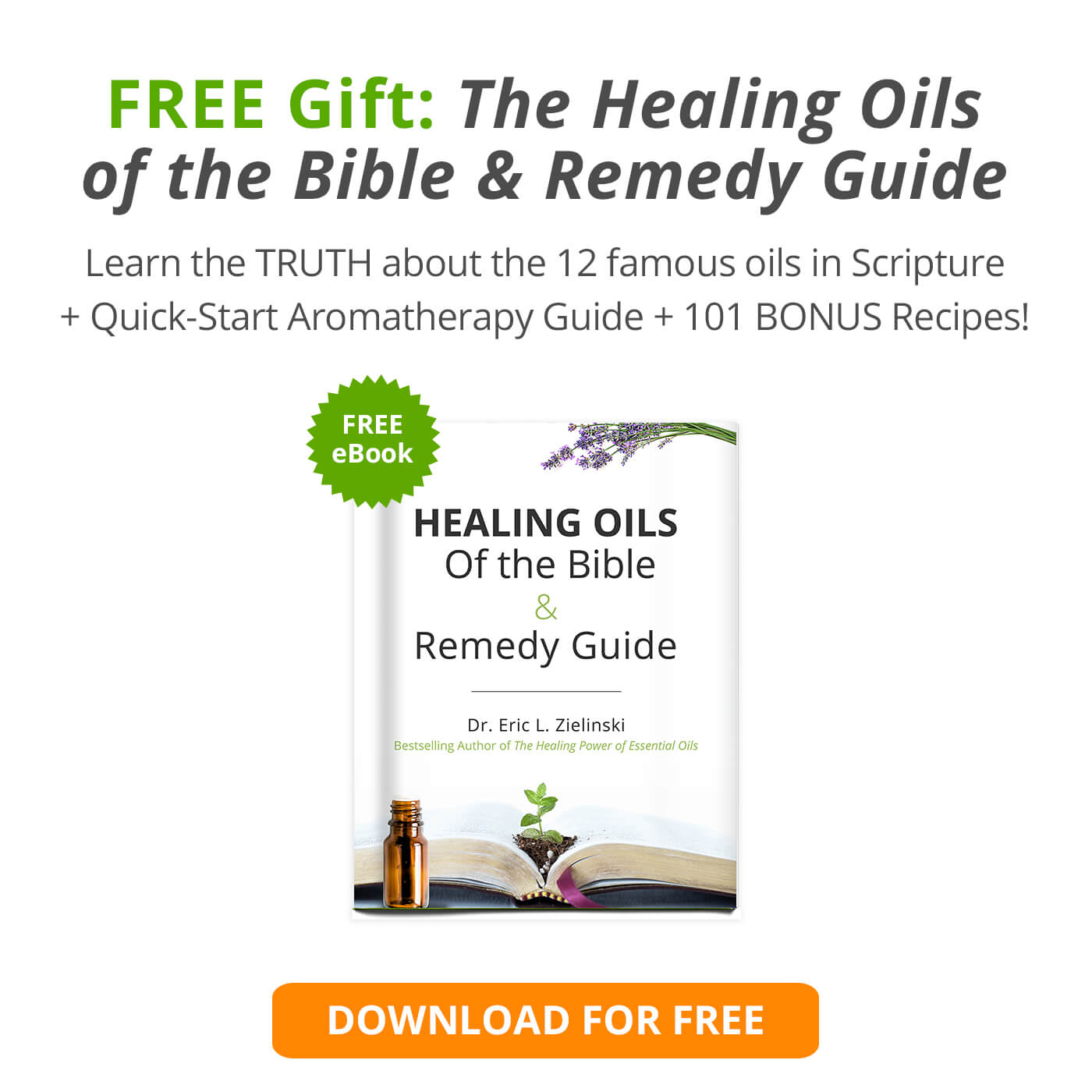 Top 5 Basil Essential Oil Benefits
Here are the top uses of basil essential oil that demonstrate its protective capacity.
1. Potent Antibacterial
The problem of antibiotic-resistant bacteria is ever-growing, with the potential to become a major threat to public health. The search for effective solutions has been ongoing for some time now, hoping that we can maintain the ability to combat bacteria before "superbugs" become a pandemic.
While many of us believe that a paradigm shift away from the germ theory needs to take place, there are also natural products that we can use to tackle harmful bacteria without being so harsh as to quickly develop resistance to OTC antibiotics. From the conclusion of an in vitro study conducted in 2003:
The chosen bacteria are widespread and pose serious therapeutic difficulties because of their high level of resistance. For this reason, the results obtained were considered encouraging. (2)
Use of antibacterial essential oils like basil can extend from topical healing to preventive cleansers and internal use.
Indications: Healing balms, hand sanitizers, cleaning, diluted and careful ingestion.
2. Synergetic Antifungal
The way that the compounds within a given essential oil combine to make effective structures is neat, but when two essential oils combine to be stronger than before, it is amazing. Beyond the delicious fresh herb, the uses for basil essential oil are profound.
The synergy between basil and peppermint was utilized to create an effective antifungal compound where there once were two mediocre compounds. (3) Aromatherapy is often executed with blends of oils, and studies like these remind us why it's important. As you learn about an essential oil like basil, take notes about its properties so that you can quickly reference them and see where combinations could be made.
Note the uses and actions of your favorite scents, as well; you never know when they might combine into something bigger and better!
Indications: Blends for topical healing; combining oils for culinary preparation
3. Oral Health Guardian
As an effective antibacterial oil, basil found its way into a 2014 clinical trial of an essential oil blend for oral health mouthrinses. After three weeks of monitoring around forty participants, the results came with sparkling smiles.
Basil, combined with other oral health strengths in tea tree oil and clove, in a mouth rinse was able to inhibit plaque, gingivitis, and other dangerous microbes in the mouth. See more about basil essential oil's benefit for oral health in this study. (4)
Indications: Blends for regular mouthrinses; inclusion within DIY toothpaste formulas
4. Protective Digestive Support
Just as the fixed oil has gastroprotective effects, the essential oil of basil retains some, as well. In fact, when tested under monitor of physicians and researchers, significant doses were able to protect against colitis and ulcer damage. (5)
While we can't necessarily replicate the study at home, we can use safety precautions to begin including basil essential oil into our recipes and formulations. Essential oils exert great effects in small doses. Including it periodically can introduce the healing and protective abilities without worrying so much about estragole.
Indications: Periodic culinary inclusion; specific formulation by an aromatherapist trained in internal use.
5. A Bug Repellent that Works
Basil essential oil takes protection to the next level by even keeping us safe from mosquitos. A common summertime frustration is the pervasiveness of mosquitos and bug bites; in many parts of the world, these irritating concerns of ours could be life threatening.
Basil essential oil compounds include many phytochemicals known to keep bugs away, and it blends well with other oils to create an effective spray. (6)
Indications: Outdoor diffusion; topical bug spray or cream. Use it in our natural mosquito repelling spray!
Estragole Caution
There have been some documented concerns with toxicity of one of basil's main compounds, methyl-chavicol (otherwise known as estragole). (7) A public statement on the use of herbal medicinal products containing estragole by the European Medicines Agency states that the risks are in vulnerable populations (children, pregnant or nursing women) and with high volumes of the substance. (8)
It would, therefore, be wise to restrict internal use to a minimum and preferably with oils that have been evaluated and have lower percentages of estragole/methyl chavicol.
Recommended Blends Using Basil
Take advantage of basil's protective abilities by blending it with other antimicrobial and anti-inflammatory oils. As a herbaceous, slightly spicy smelling oil, it blends nicely with light- and fresh-smelling oils.
Basil's flexibility in blending aromas, protective effects in nearly every way, and overall safe and simple application measures make it an underrated essential oil.