The many patchouli essential oil benefits have been heralded by millions of people across the globe for centuries. Although part of the mint family, the deep musky aroma makes for a complex addition to some of the provocative blends.
History & Chemical Components
Patchouli essential oil has a rich aroma that has been associated with the so-called hippie culture here in the U.S. since the 1960s. Its roots run deep in the culture and traditional medicinal practices of the people of India. In the early 1800s, patchouli-scented fabrics made their way to Europe from there, sparking great interest. (1)
Women of high society during that period wore imported shawls made of cashmere that was packed with the leaves of the patchouli plant to protect against damage by moths. Soon, inhaling patchouli became a popular trend and was considered an elegant indulgence in Victorian high society. (2)
Today, the distinctive scent of patchouli has been called "indispensable" to the fragrance industry as the basis of many perfumes and cosmetics. Most patchouli oil available today comes from Indonesia. It is commonly derived through either steam distillation or hydrodistillation of the leaves of the Pogostemo cablin plant that hails from the mint family. (3)
In the 60s, patchouli became associated with the "hippie trail." American and European college-aged tourists would hitchhike or bike this route from Western Europe through the middle east into India, Nepal, and Southeast Asia. Many hikers brought patchouli incense back home. Although the trail was abandoned largely in the 1970s, the connection between patchouli and so-called "hippie culture" remains to this day.
The major constituents of patchouli essential oil include the following: (4)
patchouli alcohol
α-guaiene
β-guaiene
caryophyllene
eicosene
Of these, the primary constituent is patchouli alcohol, a sesquiterpene that makes up about 30% of the oil only found in patchouli. That could be why this scent is so highly desired in the perfume industry!
Now that we know some of the history and traditions of this sought-after scent, let's learn some practical benefits and uses for patchouli essential oil in your home.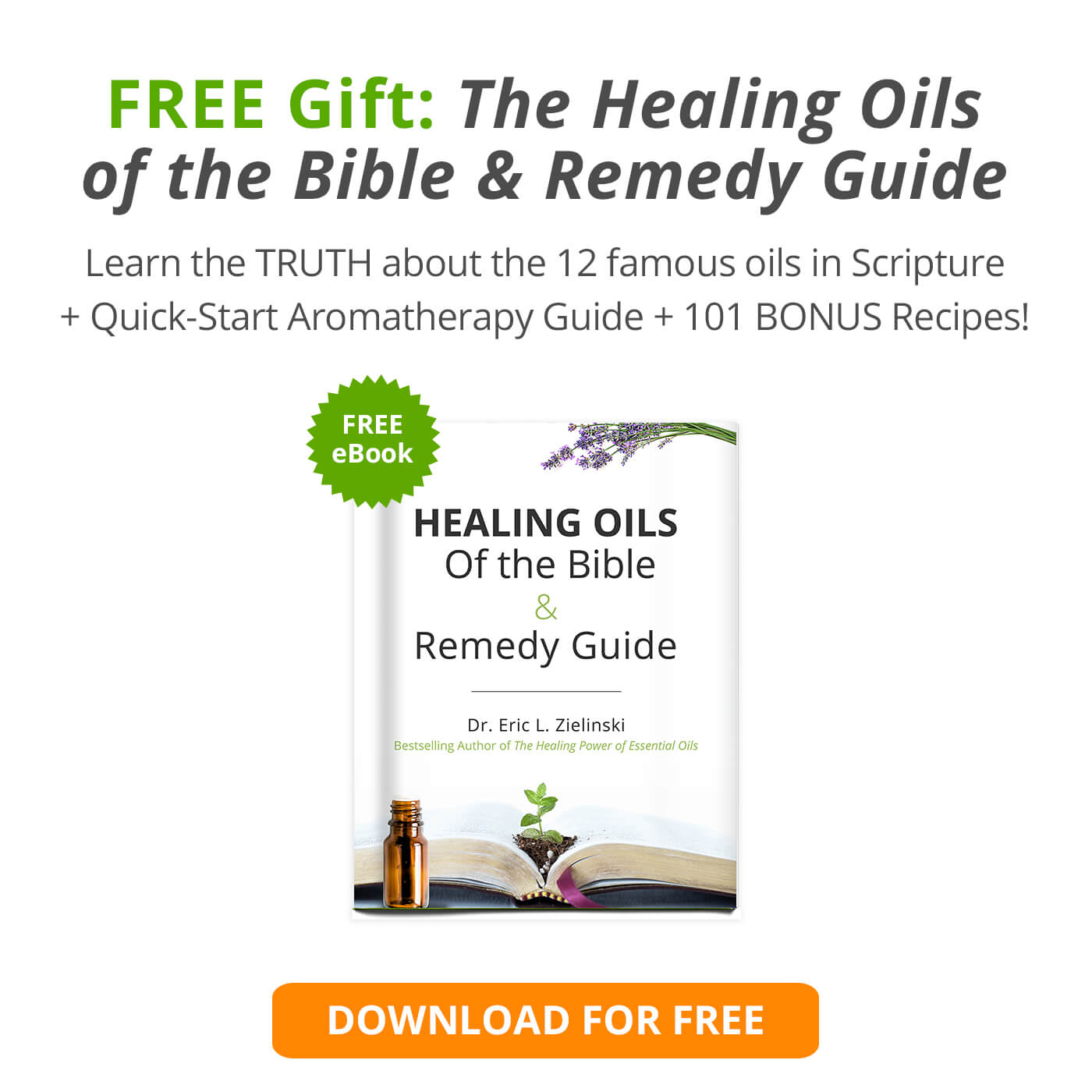 9 Benefits Of Patchouli Essential Oil
1. Influenza
Influenza can be a harmful and even devastating virus, especially if you have a compromised immune system. While we recommend taking steps with your doctor to improve your health and immunity, you can still catch viruses like influenza A.
Fortunately, research has been done on the power of patchouli oil on this particular virus. A review of the effect of essential oils in stemming the spread of influenza A from the Tisserand Institute shows that: (5)
Patchouli oil prevented "influenza A virus-induced lung inflammation and damage" in mice who ingested it, and
It also "blocks the spread of influenza."
We are not suggesting that patchouli oil cures or prevents the flu but it can provide much-needed support while fighting infection.
Application: Diffuse 2-3 drops of patchouli oil with lavender oil while sleeping when you are sick with the flu or other respiratory issues.
2. Obesity
Obesity is a dangerous condition that has been on the rise in the U.S. for years, contributing to health challenges like high blood pressure, heart disease, and type 2 diabetes. While it's important to eat right and exercise, essential oils can support your weight loss journey.
A just-published research study shows that patchouli oil may help. Rats who were fed a high-fat diet and doses of patchouli oil had less fat accumulation and lower triglycerides than those on the same diet who did not consume the oil. (6)
Application: Add patchouli essential oil to our essential oil gel capsule recipe to support your weight loss efforts!
3. Anxiety, Mood, and Mental Clarity
Modern research supports patchouli oil's traditional uses for anxiety, stress, mental clarity, and more. A 2015 review of the literature available showed that it had soothing powers on the body and was found to boost mood and mental clarity in dementia patients. It's also calming and uplifting especially when blended with other oils. (7)
Application: When you need to focus, diffuse a blend of equal amounts of patchouli, jasmine, ylang-ylang, sandalwood, rose, and vetiver oils.
4. Antimicrobial
While not all bacteria are unhealthy, those that are can cause infections. Patchouli essential oil might be just the ticket for fighting those harmful strains. A 2010 study from India showed that extracts of patchouli were effective at inhibiting several infectious strains, including two from the Staph family and one from the Salmonella family. (8)
Patchouli oil has also been shown to be effective against several other microbes including harmful fungi. This uplifting scent can be a powerful tool in your cleaning regimen to protect from dangerous microbes! (9)
Application: Add 5 drops of patchouli oil to your DIY surface cleaning recipes.
5. Pain and Swelling
Patchouli oil may also help relieve pain, thanks to its anti-inflammatory properties. Studies have shown that it relieved swelling and reduced pain in mice. (10) Its main constituent, patchouli alcohol, has also been evaluated for its anti-inflammatory effects as well, leading researchers to suggest that it may "be a potential chemical agent for the treatment of inflammatory diseases." (11)
While more research needs to be done, this potent oil can go a long way to helping ease your pain.
Application: Add 5-10 drops to our natural pain relief massage oil recipe.
6. Inflammatory Bowel Disease
Can patchouli oil help relieve the symptoms of inflammatory bowel disease? We've already seen that it may ease pain caused by inflammation and also has antimicrobial properties. In a 2017 study, rats that were given patchouli oil had some symptoms of colitis mitigated compared to those who did not receive the oil. (12)
While this is a relatively limited amount of data, people suffering from inflammatory diseases can benefit from applying patchouli oil.
Application: Create a capsule as shown in our essential oil gel capsule recipe above for the symptoms of IBD. 
7. Anti-Aging
It should be no surprise that patchouli oil's antioxidant abilities can help protect you against oxidative stress and outside attacks on your health, such as exposure to the sun's rays. Its power to protect the skin from UV radiation was tested by scientists in China. They exposed rats to UV radiation and then treated some with patchouli oil. The group that received the oil treatments had increased collagen and smoother skin than the control group. (13)
This makes patchouli oil an ideal addition for your skincare and sun care regimens!
Application: Dilute at a 1% solution with a carrier oil that is best suited for your skin type. Test on your arm before applying to your face.
8. Insecticide and Bug Repellent
Research has proven that patchouli is effective on different common pests depending on how it is applied, including:
Insecticide for house flies (14)
Both a repellent and insecticide for termites (17)
The sharp scent of this oil is either deadly or unattractive for pests, making it a safer alternative to chemical-laden pesticides.
Application: Add 2-3 drops of patchouli oil to your bug repellent recipes.
9. Gardening Aid
When scientists at Contech Enterprises in Canada studied the effect of 17 different essential oils in eliminating plant-eating moths, patchouli oil was a clear top winner in targeting two common pests. (18) Integrating essential oil into your gardening practices is a wise choice.
Learn more at our new class, Organic Gardening Made Easy With Mama Z today!
Application: Add 3 drops of patchouli oil to your favorite homemade weed killer recipes.
Patchouli Essential Oil & Safety
Patchouli essential oil is safe to consume according to the FDA, "in conjunction with flavors." (19)
According to the Tisserand Institute, "Heavier essential oils, such as Vetiver, Sandalwood and Patchouli, are the slowest to oxidize and may not need refrigeration," meaning it will have a longer shelf life than those that oxidize easily like citrus oils. (20)
They also state that there is no known risk of skin sensitization, or adult oral or dermal dose limits, however, it may inhibit blood clotting. If you take blood-thinning medication, or recently had major surgery or suffer from bleeding disorders or peptic ulcers, avoid internal ingestion and use with care, consulting with your physician first.
It's wise to take caution when using these oils on the skin. With proper dilution, you should be safe.
Use these common-sense tips when working with patchouli essential oil:
At present, there is no clinically safe level of dosage for children, but this doesn't mean that you cannot use it around them. Water diffusion should be perfectly fine and topical application under 1% dilution for children under 10.
Don't consume straight out of the bottle, and don't drink with water (remember oil and water do not mix).
You can consume safely by adding 2-3 drops of patchouli essential oil into a veggie gel capsule and fill it with olive oil. Consume with food.
Do not stay on patchouli oil for an extended length of time. Ideally, you should rotate your oils every few weeks.
Stop using it immediately if you experience any side effects.
Use with caution if you take medications. Check with your healthcare provider first.
Patchouli essential oil blends well with other resins such as frankincense, but it also works well with floral oils such as jasmine and rose.
From its traditional origins in India to its modern association with health and wellness, this aromatic fragrance brings to mind peace and a calming effect. Patchouli oil is a perfect addition to your essential oil collection!