Lemongrass essential oil benefits are potent, top the charts for its antimicrobial capacity, and is one of the most "medicinal" natural remedies available. That's why learning how to properly incorporate lemongrass into your natural health regimen is so important!
Lemongrass History & Properties
Originating in the East, lemongrass and its oils have been part of local traditions and medicine for centuries. With the resurgence of essential oils worldwide and increasing popularity in the US, lemongrass essential oil uses has become one of the more popular choices in aromatherapy, and science is beginning to verify traditional uses and uncover its mechanisms of benefit – and uses for lemongrass essential oil has a wide range of uses, from muscle pain to cosmetics.
In gardening circles, lemongrass is a beautiful ornamental grass that helps repel mosquitoes. In fact, whole "grass gardens" of intentionally grown grass meant for aesthetics are popping up, and lemongrass is a favorite. Outside of trendy garden spaces, lemongrass is a culinary staple in Thai cuisine as an herb with the intense flavor of – you guessed it! – lemons.
Distilled from the dried blades of grass, Cymbopogon flexuosus has many chemical components that contribute to its beneficial actions. They include alcohols, ketones, terpenes, aldehyde, and esters. Many of these categories of chemicals are known for therapeutic effects on the body, but citral is one of the benefits of lemongrass essential oil to really pay attention to.
We see that strength play out in its many beneficial actions. To list a few, lemongrass essential oil uses have been studied for the following actions (1):
Antifungal
Antimalarial
Antioxidant
Antiparasitic
Detoxification
Neurobehavioral
Pain relief
Lowering cholesterol
One of the first capabilities I look for is that it's an antioxidant, because that indicates an active healing effect. Antiodixants are often described as scavengers, searching for free radicals to stop and damage to reverse (2). Lemongrass stands among the antioxidant scavengers, making it an ally in all kinds of metabolic, chronic, and even cancerous illness.
Since research has shown antioxidants to have a positive impact on reducing the impact of carcinogens in the body, it's exciting to explore the possibility of essential oils expressing antioxidant activity may have in the fight against cancer. The compound citral is the perfect example because it can increase the activity of a key phase II detoxification enzyme (3) known as glutathione-S-transferase, and researchers suggest it has a possible role in skin cancer prevention. (3) Next to lemon myrtle (90-98% citral) lemongrass essential oil contains one of the richest amounts of citral (4) (upwards of 85%) and has proven to be a potent detoxifying agent.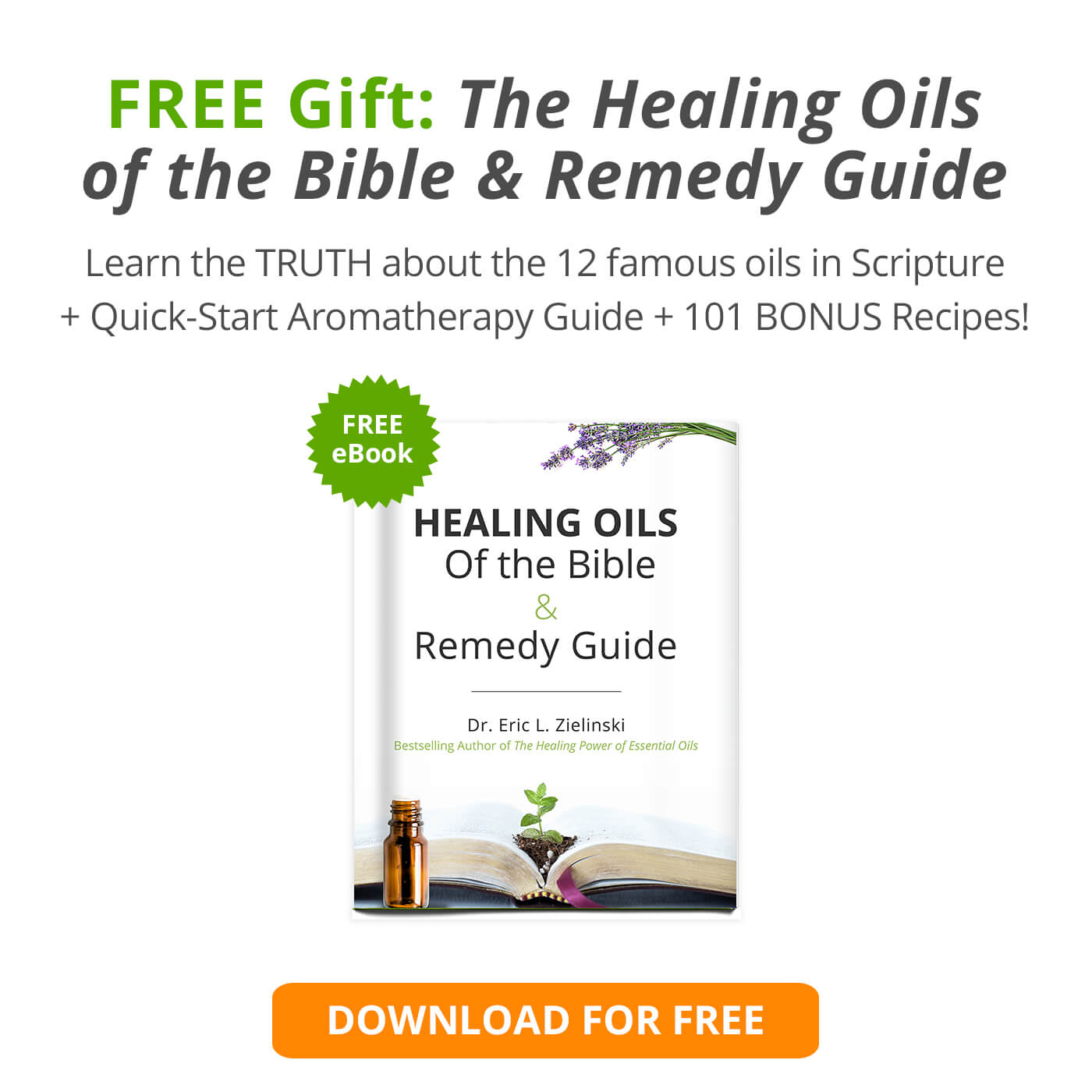 8 Healing Properties of Lemongrass Oil
In addition to the potential impact of antioxidant activity we've seen above, lemongrass essential oil may help heal the body primarily because it is comprised of geranial and neral, both found in other citrus-like essential oils. It exhibits a few properties pretty strongly, with a range of applications that extend from those benefits. Here are 8 actions that underscore lemongrass essential oil's strengths.
1. Anti-inflammatory
Inflammation can rear its ugly head in chronic illness, pain, skin conditions and more. It's one of the reasons researchers in Algeria took the time to evaluate lemongrass in 2014. They evaluated the results of a topical lemongrass essential oil preparation on mice for anti-inflammatory effects as well as antifungal effects (but we'll get to that in a minute). The results were clear enough that they noted lemongrass "clearly…inhibits the skin inflammatory response (5)."
2. Antifungal
In the same study, antifungal properties were examined as well, against multiple fungal enemies including the dreaded Candida albicans. With what may be a surprising twist, inhalation seemed to be the strongest application against candida. Final results were that lemongrass exhibits "noteworthy potential for the development of drugs for the treatment of fungal infections." In another study conducted (6) a few years ago, in 2008, lemongrass showed "a potent in vitro activity against Candida."
3. Antimicrobial
To take lemongrass from an antifungal for the body to a super-cleaning oil as well, lemongrass does in fact have antimicrobial benefits. For example, food scientists have been monitoring lemongrass for its ability to inhibit Staph and improve food preservation. In a study and a review (7), published in separate journals over the course of a year, lemongrass was viewed favorably as an option for food safety applications (8).
For you and I, this means lemongrass is a powerhouse in the cleaning department, especially in the kitchen and bathrooms where mold and microbes really take hold. The study above used a 4% dilution amount.
4. Combat Airborne Pathogens
Diffuse lemongrass with geranium to replicate 2009 efforts to mitigate airborne and surface bacteria in a UK study. They were able to reduce bacteria like MRSA and strains of resistant bacteria by as much as 89% through diffusion and sprays, declaring the oils to be successful disinfectants (9).
Add lemongrass to DIY cleaners for kitchen counters to limit surface microbes and bacteria and for bathrooms to inhibit the growth of mold. Diffuse in the car and home for airborne disinfectant properties.
5.  Anxiolytic (Anxiety Relief)
Folk use of lemongrass includes anti-anxiety treatments, and in 2011, scientists worked to confirm these effects. By evaluating neurotransmitters in mice and their response to lemongrass exposure, they were able to track the way the body processes the oil. Their findings centered around the GABA receptors in the brain and confirmed (10) an anti-anxiety reaction.
Diffusion and inhalation are typically the best methods of administration for anxiety, providing an immediate access to the oil's properties. Add a drop to diffusers, air vents, or clothing for a steady stream of aroma, or make an inhaler of sorts by placing a drop on a handkerchief and breathing deeply when necessary.
6.  Lowers Cholesterol
In 2011, The journal Food and Chemical Toxicology published an article that resurfaced a 30 year debate whether or not lemongrass oil can reduce elevated cholesterol levels and whether or not it's safe.
"…one of the three experimental groups receiving lemongrass EO (1, 10 or 100mg/kg). No significant changes in gross pathology, body weight, absolute or relative organ weights, histology (brain, heart, kidneys, liver, lungs, stomach, spleen and urinary bladder), urinalysis or clinical biochemistry were observed in EO-treated mice relative to the control groups.
Additionally, blood

cholesterol

was reduced after EO-treatment at the highest dose tested [~2 drops]. Similarly, data from the comet assay in peripheral blood cells showed no genotoxic effect from the EO. In conclusion, our findings verified the safety of lemongrass intake at the doses used in folk medicine and indicated the beneficial effect of reducing the blood

cholesterol

level (11)." 
This shows promise in the potential for using lemongrass essential oil as a simple approach to supporting balance for your cholesterol levels!
7. Cancer Killer
To date, 7 studies have evaluated (12) the potential lemongrass cancer cure. In 2009, a study was published that evaluated the essential oil from a lemon grass variety of Cymbopogon flexuosus for its in vitro cytotoxicity against twelve human cancer cell lines; as well as in vivo anticancer effects on mice. The results were quite promising, as researchers discovered various mechanisms of how the oil killed the cancer lines. "Our results indicate that the oil has a promising anticancer activity (13) and causes loss in tumor cell viability by activating the apoptotic process as identified by electron microscopy."
8.  Bug Repellent
The lemongrass plant itself is often grown for bug repellent benefits, but the essential oil is much more portable! In trials just this year (2015), lemongrass with ylang ylang matched DEET's performance for mosquito repellent (14), without all of those nasty chemical risks and side effects. Add lemongrass to a spritz bottle filled with 190 proof alcohol, shake, then spritz onto clothing for a DIY mosquito repellent.
As a side note, isn't it incredible that a plant native to the tropics of eastern Asia is also an effective antimalarial and mosquito repellent? The design inherent in nature and especially in the plant kingdom never ceases to amaze me – undoubtedly an indication of whose Kingdom we are really living in!
Lemongrass Essential Oil Safety Note
As always, common sense and further education are always important when utilizing medicinal remedies and new topical treatments. Lemongrass is usually safe, but sensitive skin might react with discomfort and even a rash. Carrier oils can help to mitigate this, but always test (in a carrier oil) on a small area of skin first before going right to a massage. Also, while internal consumption has a time and a place, lemongrass has the potential to be harder on the body than some other oils. To avoid complications and digestive tract irritation, take only 1-2 drops daily in a gel capsule with carrier oil.