Every chef needs a good honey mustard recipe. This version comes together in minutes and is the perfect ratio of sweet and zesty. I created this recipe because I couldn't find a single honey mustard on the market that didn't contain refined sugar. Delicious creations are born out of necessity, and this dip is among my most outstanding achievements.
We enjoy this condiment on its own, and we also use it in many other recipes, including our Caesar dressing. With just two ingredients, you have nothing to lose!
Organic Local Honey vs. Manuka Honey
How do you know what type of honey is best for you? The various choices can confuse anyone! We can eliminate many options by steering clear of processed honey. This kind of sweetener undergoes a rigorous process that leaves it stripped of valuable antioxidants. Thankfully, there are wonderful options in Manuka or raw local honey.
Raw Organic Local Honey
You can find local honey at many farmer's markets and health food stores. This honey is only strained to remove stray honeycomb pieces, so it's close to its original state. Because it's minimally processed, it contains impressive antioxidants and pollen from plants near you (1).
Ingesting local honey frequently can help lessen the effects of allergies (2). Some say this is because exposing your body to pollen can help you become more immune to it over time. This variation of honey is a great, budget-friendly choice. Bonus: Local farmers are usually transparent about their harvesting process, so you know exactly what you're getting. Sometimes you can even find raw honeycomb!
Manuka Honey
This gourmet honey is a true gem. Where local honey can come from the nectar of many plants, Manuka honey comes from the nectar of one. The Manuka bush is native to New Zealand, explaining why this honey is rarer than other types.
Manuka honey is also more expensive than other variations, but it contains powerful healing properties. In fact, the FDA even lists it as an option for treating wounds (3). I love using this sweetener in my herbal tea whenever I have a sore throat. It turns out there's science behind my favorite remedy! Ingesting Manuka honey can eradicate the bacteria that causes throat irritation (4).
Weigh the benefits of each honey and choose the one that works best for your family! Both kinds work great in this delicious honey mustard recipe.
Healthy Mustard Ingredients 101
The best honey mustard contains simple ingredients! Here's what you need to add to your shopping cart.
Honey: With the many benefits that honey offers, it's an excellent investment for your medicine cabinet and pantry! I use a combination of honey and Grade A Dark Amber or C maple syrup in many of my baked goods, especially those that need a caramelized sauce.
After much trial and error, I found the perfect ratio of honey to mustard. Adding too much honey can make your condiment too runny, and no one wants that! You'll be pleased to find that this recipe is perfect for dipping..no messes allowed!
Mustard: There are many different kinds of mustard, but I find that organic Dijon mustard works best for this recipe. This mustard has a more robust flavor than traditional yellow varieties, which pair nicely with the sweetness of honey.
For ages, people have used mustard as a medicinal remedy, including in poultices. It turns out there's a lot of evidence showing these remedies have merit! Mustard seeds can reduce symptoms of contact dermatitis, including redness and itching (5).
Supplies: I love a smooth dip, and a blender works perfectly. A small blender or food processor is an excellent investment for any chef who loves a good dip or dressing. It creates the best dips without a lot of mess.
If you're like me, you have lots of DIY products around your home. I recommend purchasing a label maker so you can keep your ingredients straight! There's nothing worse than thinking you're adding honey mustard to a dressing and learning it's really lemon dip.
Ways to Use My Honey Mustard Recipe
This simple pantry staple is good for so many things! Need some inspiration? Here are a few ideas.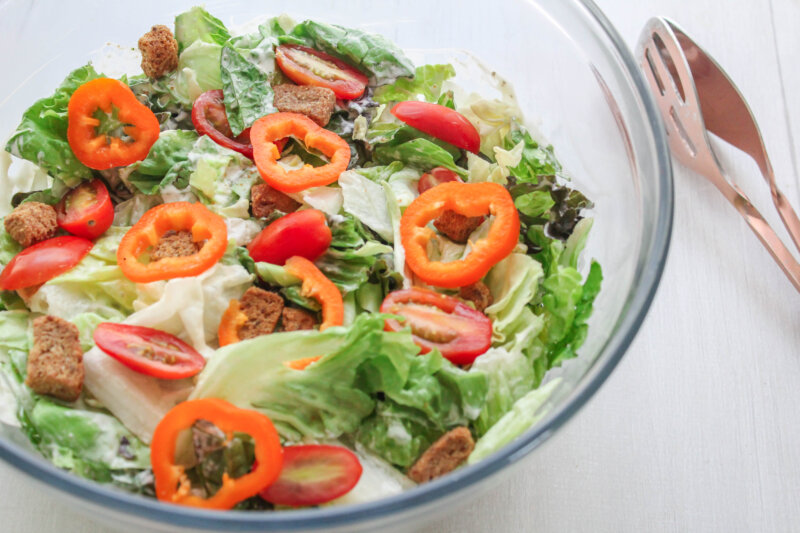 Make my Caesar salad dressing. This is our all-time favorite way to top a salad.
For a spicy twist, add a sprinkle of cayenne pepper. Use as a flavorful dip for potato wedges. This is one of Dr. Z's favorite ways to enjoy honey mustard!
Add to a party charcuterie board. Guests love dipping their apples and gluten-free crackers.
Pretzels take on a whole new flavor when dipped in this condiment.
Drizzle your vegetables and meat with honey mustard. It makes a delicious marinade!
Add a dash to any of our delicious vinaigrettes.
The possibilities are endless!
Make Healthy Honey Mustard
This condiment comes together in minutes with the help of a blender! Make a big batch to use all week.

Mama Z's Quick Honey Mustard Recipe
Instructions
Blend the mustard and honey in a small blender or food processor until smooth. Alternately, you can use an immersion blender.
Using a funnel, refill the mustard container and label it accordingly. Place the rest in a small glass custard cup with a lid to use first. Enjoy!
Step One: Blend the Honey Mustard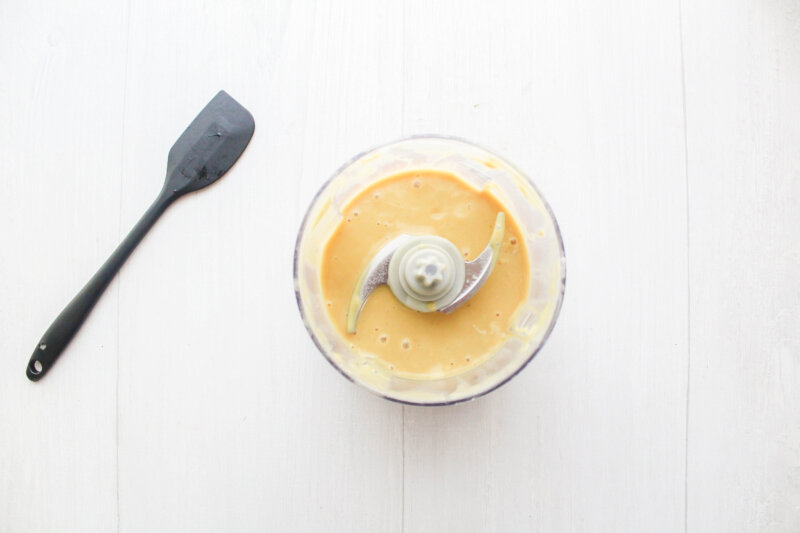 Blend the mustard and honey in a small blender (I recommend a Magic Bullet) or food processor until smooth. Alternately, you can also use an immersion blender.
Using a funnel, refill the mustard container and label it accordingly. Place any leftovers in a small glass custard cup with a lid to use first.
You can store the honey mustard recipe in the fridge, tightly covered for up to three weeks. If using as a marinade for meat, discard any remaining mustard.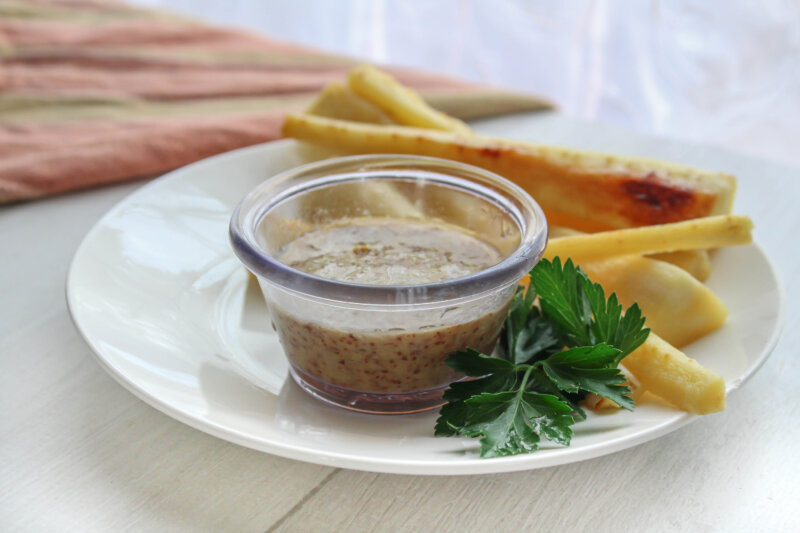 For an exotic twist, use organic German mustard. The texture isn't as smooth, but it is out of this world delicious!