Bestselling Book The Healing Power of Essential Oils Presents…
The Essential Oils Apothecary
Sign Up Today to Be the First to Know When The Essential Oils Apothecary Becomes Available. And, While You Wait… 
… Get EXCLUSIVE VIP Access to Our Brand New 147-Page eGuide on Using Essential Oils to Promote Vibrant Mental Health! 
Yes, Essential Oils Can Help with Anxiety, Depression, Stress & More.
Let us Show You How!
Essential Oils for Mental Health
Sign Up Today to Be the First to Know When The Essential Oils Apothecary Book Becomes Available + Download our NEW eGuide While You Wait!
Soothing practices, healing rituals, and 150+ practical recipes for applying essential oils to the treatment and symptom management of chronic illness–by the bestselling author of The Healing Power of Essential Oils and his wife, Mama Z!
More and more people living with a chronic condition–from insomnia, hypertension, and fibromyalgia to migraines, insulin resistance, and even the effects of chemotherapy–are reaching for essential oils as a complementary therapy to treat their symptoms. Whether you apply them topically, infuse them in liquid, or diffuse them in the air, essential oils are proven to penetrate the skin and work on the body's physiology gently and quickly.
Dr. Eric Zielinski, author of the bestselling primer on using essential oils for general health, The Healing Power of Essential Oils, and his wife, Sabrina, affectionately called Mama Z, now bring their masterful and authoritative knowledge to the complexities of chronic illness. The Essential Oil Apothecary shares more than 100 research-backed and easy-to-prepare formulations, from an Immune Boosting Blend to an Anxiety-Busting Body Oil, to help with symptoms of twenty-five common chronic conditions, including fatigue, pain, anxiety, and addiction. It also offers two life-changing tools: an essential home makeover to remove toxins that may be making you sicker, and self-care rituals (including Mama Z's beauty rituals) that help you feel better when navigating any chronic illness.
Dr. and Mama Z's evidence-based and holistic approach will help you experience the power of essential oils against chronic illness and build a lifetime of healthy habits and supportive lifetstyle actions.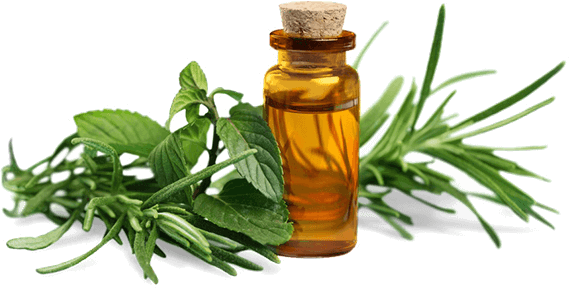 Eric Zielinski, D.C. ("Dr. Z") is a public health researcher and bestselling author. He is a preeminent authority on essential oils and biblical health and an internationally sought-after speaker, reaching millions of people each year through his appearances in online summits and documentaries.
Sabrina Ann Zielinski ("Mama Z") is the 2019 Mrs. Georgia America pageant titleholder whose natural living platform has inspired millions. As a fitness instructor, natural living guru and mother of five, Mama Z is the mastermind behind the DIY recipes on NaturalLivingFamily.com
Sign Up Today to Be the First to Know When The Essential Oils Apothecary Book Becomes Available + Get a FREE eBook!

By submitting this form, I consent to receive weekly updates, offers and related promotional communications. I can withdraw consent at any time.
Privacy Policy: Your information is safe & secure. We do not share or sell information to outside parties.
Hi there, friend.
We know what it's like to be sick.
Seriously, chronically sick.
Between the two of us, we have suffered from chronic pain, leaky gut, eating disorders, cystic acne, depression, and even suicidal thoughts for years.
And (thank God!) we know what it's like to recover. NOT by using conventional medicine either! In fact, medicine failed us and it literally took more than a decade for us to come up with the natural solutions that were just right for our bodies.
Learning about essential oils has been an important part of our healing journey and we are committed to sharing our research with the world.
Before we launched our website in 2014, we used to help educate and coach people for free because we could truly empathize with their suffering. All this started back in 2003. It was our joy to serve our friends, family, and neighbors.
We never imagined that our natural living resources will reach more than 3 million people every year!
This is why we are devoted to serving the world with as much free Biblically-inspired evidence-based, content as possible online. This is also why we give so many FREE resources (like the Holiday Survival Guide ebook) to help ensure that your abundant living journey will be a success.
It brings us more joy, than you can imagine, to see so many people regain control of their health with our natural living tips. And, it is our sincere honor to guide you along your journey toward abundant living!