FREE: Enjoy an Exclusive Sneak Peek Into Our "Essential Oils for Abundant Living"
Infuse a Natural Punch of Flavor and Powerful Preventative Wellness Into All Your Family's Favorite Recipes… Using Nothing But Essential Oils!
You're About to Learn the Secret to Making Sweet and Savory Treats WITHOUT Sugar, Additives, Or Other Unnecessary Chemicals…
This Information Could Save You Thousands of Dollars in Medical Costs Over the Next Year…
Forgotten Biblical Health Secrets Now Medically Proven to Support Your Family's Health
From Back Pain to Anxiety, Find Out How to Heal, Restore, and Rejuvenate the Body the Way God Intended

Are You Living In Abundant Health?
Between
sugary, processed foods being marketed to us all day long on television
to the
long list of hard-to-pronounce ingredients
on the back of your personal hygiene products…
Does it ever feel like you're constantly fighting to keep yourself and your family healthy?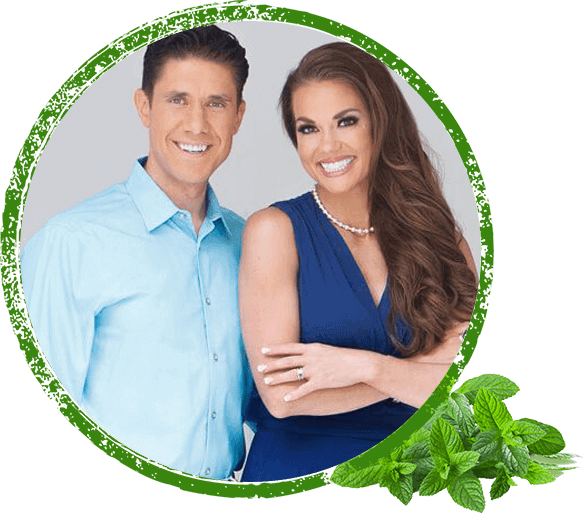 Well, what if we (my wife and I) told you
everything you need for a healthy life
is already within you, around you, and is
yours before you even ask for it…
It'd sound like a phony sales pitch, wouldn't it?
For many of us, it's hard to believe perfect health is that easy to come by…
But what if we told you these truths aren't coming from me… But from God? Would you believe it then?
We hope so…
Because that's exactly what God asks us to believe. And it's clearly spelled out for us over and over again in the Bible.
What we're about to share with you filled a huge gap in our own life, our family's life, and our community's lives…
It answers the question most of us are afraid to ask out loud:
 "How do I deal with man-made health issues without giving into man-made solutions?"
We'll talk more about that in a minute.
Because many of us live in a constant battle with our health…
Some of it is obvious… Our back aches, our joints hurt, or migraines thunder in our heads…
But other pain is less obvious…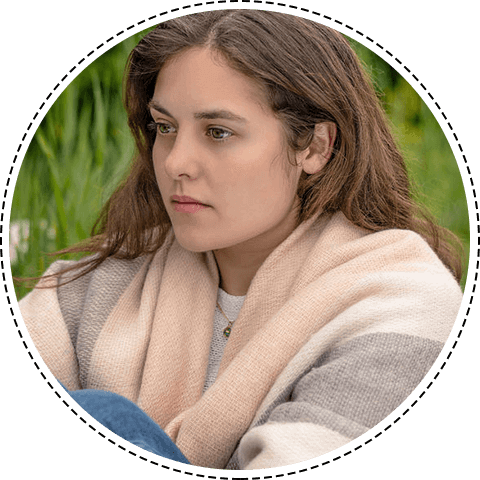 And manifests as
anxiety, depression, or chronic stress.
It's hard to deal with, and even harder to see it in our loved ones.
No matter where the pain is coming from, it's tempting to surrender to the "quick fixes" we see on TV or that our doctor tries to prescribe us for a pretty penny.
But when we give in, it just doesn't feel right…
Besides the devastating side effects most conventional "health fixes" bring along with them, we know in our heart of hearts we've been called to live a healthy, fulfilled life.
We may not know the right answer yet..
But we know man-made solutions aren't the only solutions, because God has often already given us everything we'll ever need… naturally.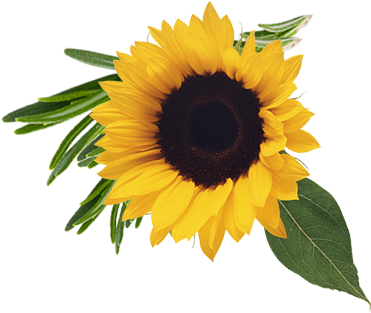 Our Modern World Is Disconnecting Us From Ancient Biblical Wisdom About Our Health

Hi, I'm Dr. Eric Zielinski (although most people call me Dr. Z…). I'm a public health researcher trained in aromatherapy, a bestselling author in the natural health space, happily married husband, proud father, and faithful Christian.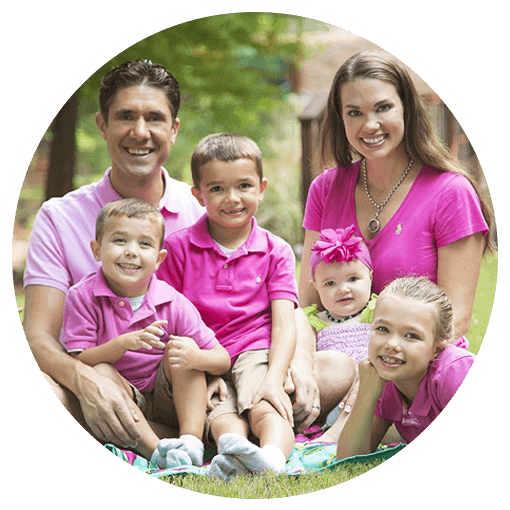 My wife, Sabrina– who everyone in our community lovingly refers to as "Mama Z"— is a certified group fitness and martial arts instructor, health coach, lactation consultant, and a natural health guru.
And after years of reading about so much suffering through my research, it got me thinking…
Since God promises us abundant health, what if we could heal our bodies– and our lives– using what God has already given us?
That question dawned on me one morning a few years back while Mama Z and I read our Bibles at the kitchen table, drinking our coffee before starting the day.
A conversation I recently had with a member of our community stuck out in my mind… I won't use her name for confidentiality.
She came to me after trying everything under the sun to fix her chronic joint pain.
Prescription drugs, restrictive diets, special exercises, supplements…
Now, most people come to me with that same story for advice. But something she asked stuck out to me.
She asked me, "If we have more information than we've ever had about our health… how come it's so hard to get well?"
So I took off my "Christian Cap" for a minute and put on my "Researcher's Cap" and dug deeper…
Then guess what? I put my "Christian Cap" back on because, despite what you'd think, they both fit nicely together.

Our lifestyles are more toxic than ever 
Our food, beauty products, cleaning products, and even the air we breathe and the water we drink are full of toxins our body can't handle1.
When these build up in our cells and tissues, our immune system has to work overtime to get rid of them2. That's when we start to experience a whole host of issues, like fatigue, brain fog, colds and flus, joint pain, and headaches3…

Most conventional medicine does more harm than good 
One recent study found the more commonly prescribed drugs averaged around 100 side effects each, with some drugs containing as many as 525 listed reactions4. Often, these are worse than what we had in the first place!

The majority of medicine is not meant to prevent pain or sickness 
Most drugs on the market take a reactive approach rather than a proactive approach. Our bodies aren't meant to sustain long-term medication, and it can hurt our vital organs like our kidneys
and liver5.
So if the odds are stacked against us in a toxic environment and man-made "solutions" only make things worse, what can we do to protect our health?
We Can't Escape the Modern World, But the Bible Reveals a

Natural

Way to Protect Our Health
To say I was
disheartened
by what I found is an understatement.
But that morning at the kitchen table with my wife, a verse I had read a hundred times hit me a bit differently.
As I read Revelations 22:2, I knew God was speaking to me:
"In the midst of the street of it, and on either side of the river, was there the tree of life,
which bare twelve manner of fruits, and yielded her fruit every month:
and the leaves of the tree were for the healing of the nations."
Was this God's way of telling us exactly where to look for His medicine?
Now that I was looking for it, more clues about God's "prescriptions" began to jump out at me…
And they all seemed to have a common thread: plants.
Psalm 51:7 says, "Purge me with hyssop, and I shall be clean; wash me, and I shall be whiter than snow…"
Or Isaiah 38:21, which says, "'Let them take a cake of figs and apply it to the boil, that he may recover.'"
Or Leviticus 14:49: "And for the cleansing of the house he shall take two small birds, with cedarwood and scarlet yarn and hyssop…"
These are just a few of over 100 references the Bible makes to using plants as medicine.
Over and over again, the Bible shows us our ancient ancestors using plants to heal wounds, lift their mood, and even clean their homes…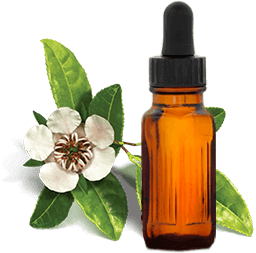 The Incredible Power of Plants Has Been Used For Thousands of Years to Support Our Health… But Never This Effectively
Many plants have healing compounds that, when isolated, offer powerful benefits for our health6.
In ancient biblical times, people would extract these compounds to use for medicine, hygiene, and house cleaning7.
Our ancestors used them for a variety of purposes, such as…
Cooking
Ceremonies
Perfume
Wound cleaning
Cleaning the home
Skin care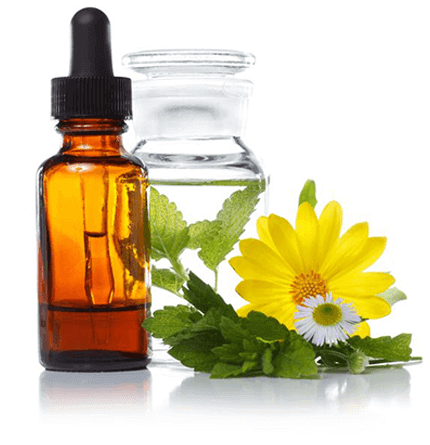 In modern times, we've taken their ideas and put our own spin on them.
The result? Essential oils. While they're not the same as what were used in biblical times…
The concept is very similar. And their benefits are becoming widely known.
In fact…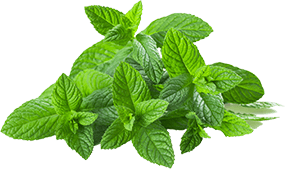 Essential Oils Have Become One of the Hottest Health Topics to Date, and the Industry Has Grown to Over $17 Billion…
As researchers and chemists learned more about chemical composition in the early 1900s…
They were able to perfect the ability to isolate these compounds and, later, analyze their exact composition to understand more about their specific benefits.
The result is the essential oils available to us today.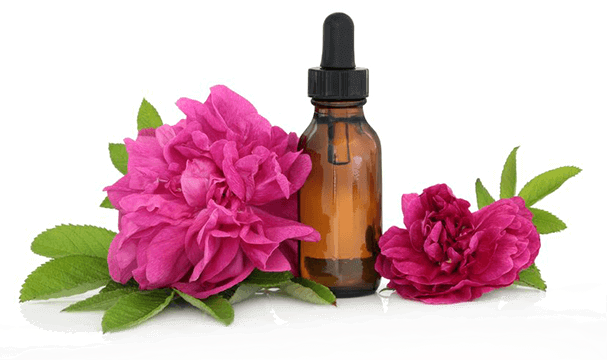 When used correctly, essential oils can help us manage a range of health issues without the harmful side effects we get from conventional medicine. These include…
Joint and back pain8
Migraines9
Blood sugar issues10
Colds and flus11
Depression12
Anxiety13
Among countless other issues. Incorporating them into our daily lives through
cooking, cleaning, and making our own personal hygiene products
replaces those hundreds
of toxins
14
…
With just one or a few natural, health-boosting ingredients instead.
Unfortunately, with the modern ability to isolate compounds chemically came the appeal of synthetics and attempts to mimic the art of nature from the predictable halls of a laboratory.
And thanks to "Dr. Google", there's a wild amount of misinformation about how to use oils and which ones to use.
For example, I even developed acid reflux and a bad skin reaction after listening to advice on the internet about how to use them…
It wasn't the oil's fault. It was bad information about how to safely and effectively use the oils.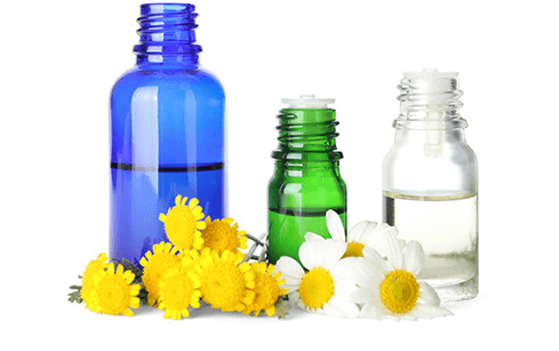 And my story is mild compared to others who have
landed themselves in the hospital
doing the same.
Add to that, there are many fake "healers" out there taking a new age approach that some of us personally don't jive with.
The problem is most aromatherapy courses can take up to 200+ hours to get through.
So while our health is important, most of us can't make that time commitment.
After all, there's work, kids, and a long list of to-dos that need to get done.
Even so, it's important to learn how to keep ourselves and our families safe from the toxic world we live in…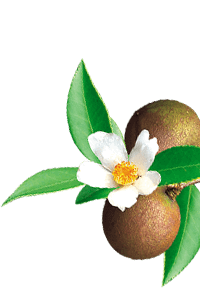 That's Why We've Developed The ONLY Evidence-Based, Faith-Based, and Bias-Free Approach to Using Essential Oils You Can Learn In Just 20 Minutes Per Day
The
Essential Oils for Abundant Living Masterclass
is a doctor-backed, mother-approved,
faith-friendly
approach to
unlocking abundant health with essential oils.
Mama Z and I developed this masterclass together based on years of taking care of our own family this way.
Our 11 masterclass videos will give you the perfect head start so you can start using the oils you've got and decide which ones your family needs the most.
So from our home to yours, you'll learn…
How to master using essential oils safely for yourself and your family
Which oils to blend for immunity and prevention so you can finally be free from pain and illness
Understand essential oil chemistry and safety while cooking with them or ingesting them for an easy way to incorporate these healing plants into your daily life
How to detoxify your home from harmful toxins to make your home a safe, healthy space for you and your family
Easy DIY recipes for food, beauty products, and cleaning products that will save you money and protect your health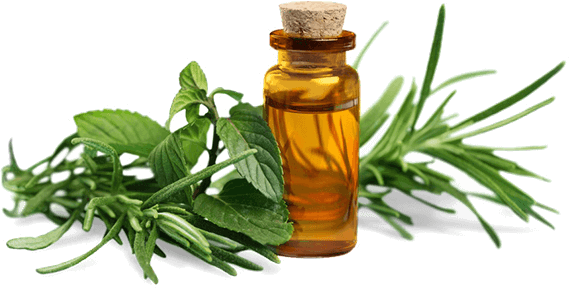 And so much more…
All based on biblical health principles you can trust.
This information has been developed over thousands of years and is now backed by medical research.
See Why 525,000+ People Are Raving About Our Masterclass…

More than 525,000 people from across the globe have participated in the Essential Oils for Abundant Living Masterclass.
The testimonies for the resources we're sharing with you flow in all the time. Here are just a handful for you to see how you can start using the teaching videos, audios, books, tip sheets and more to live a healthier, happier, more abundant life!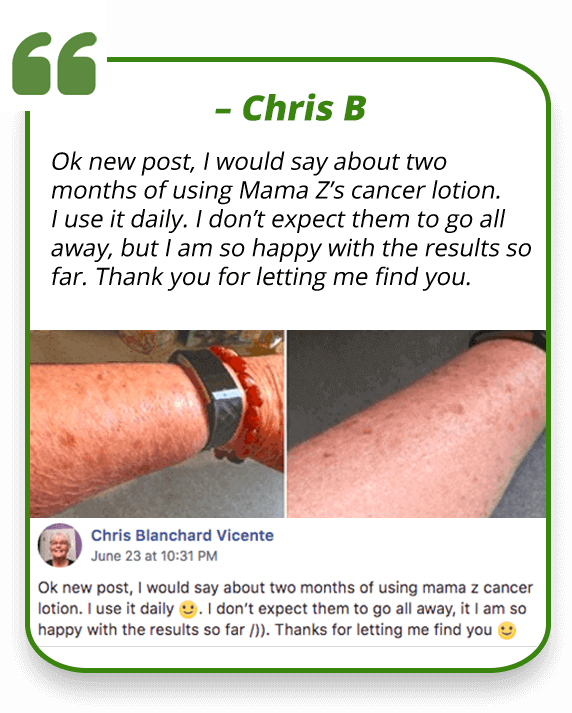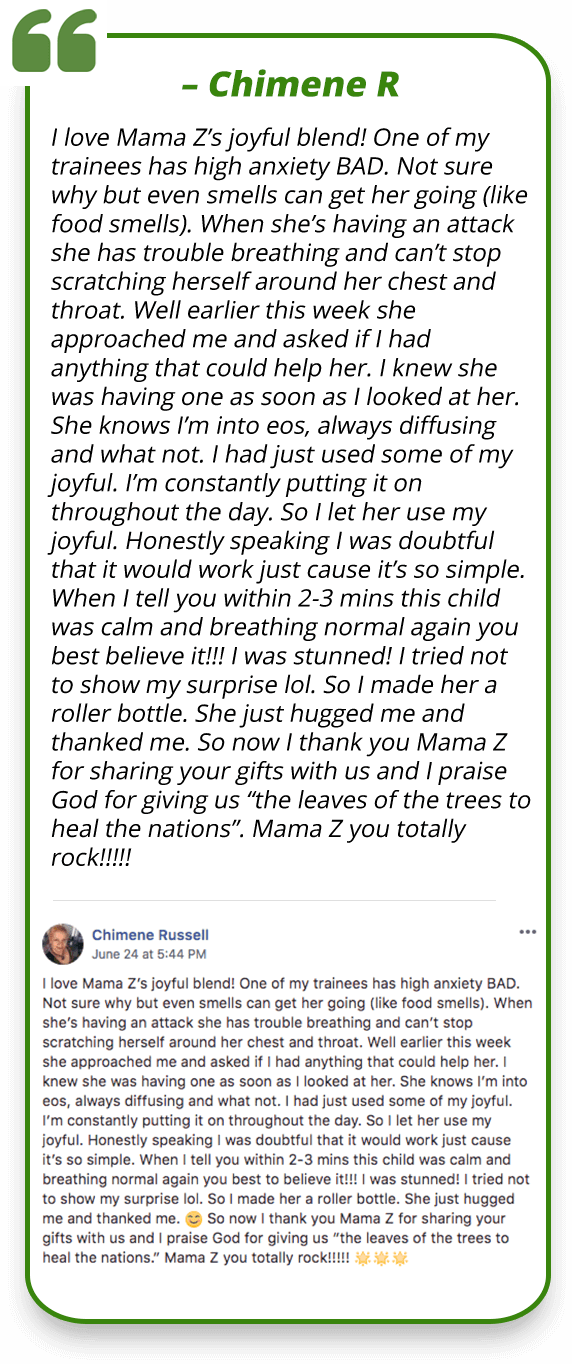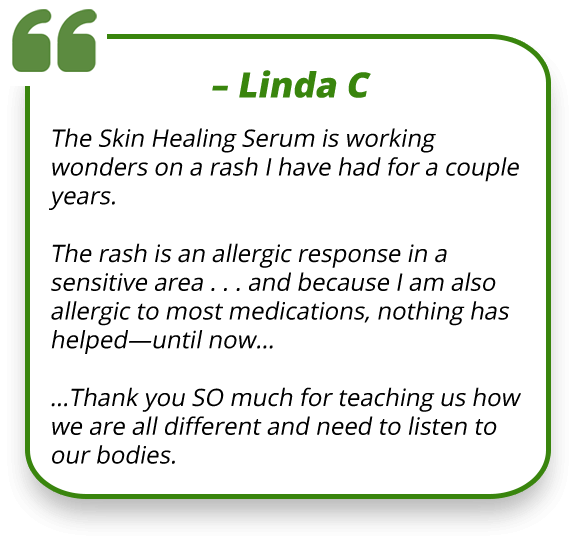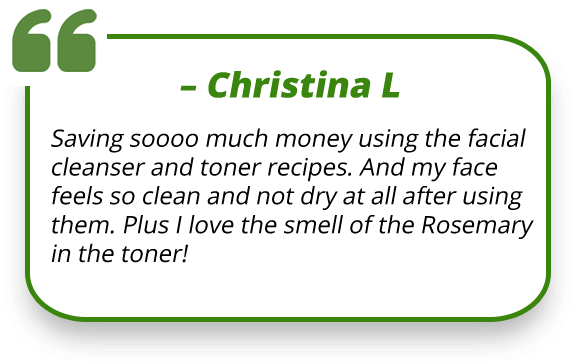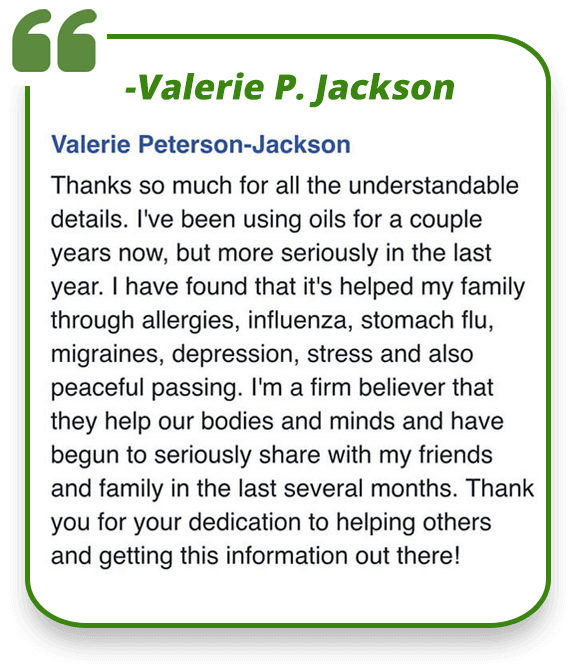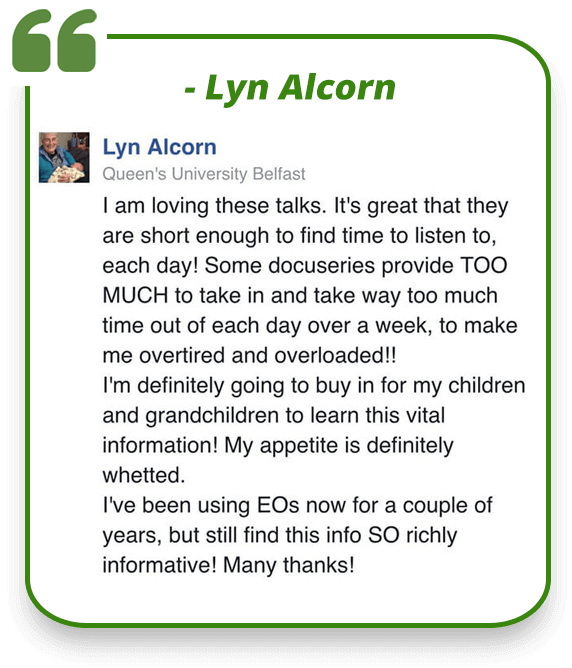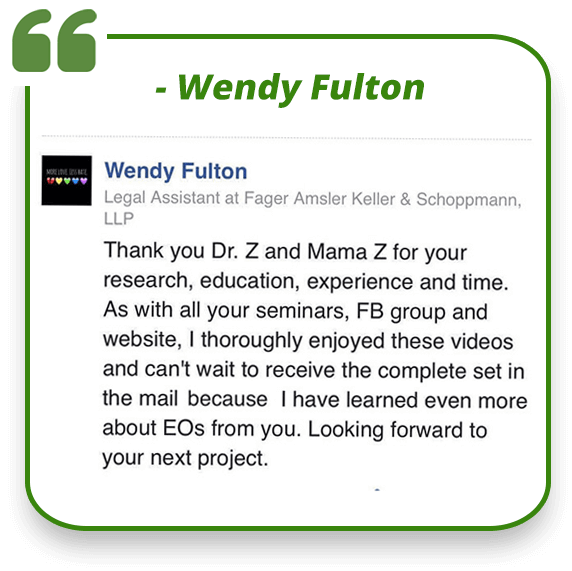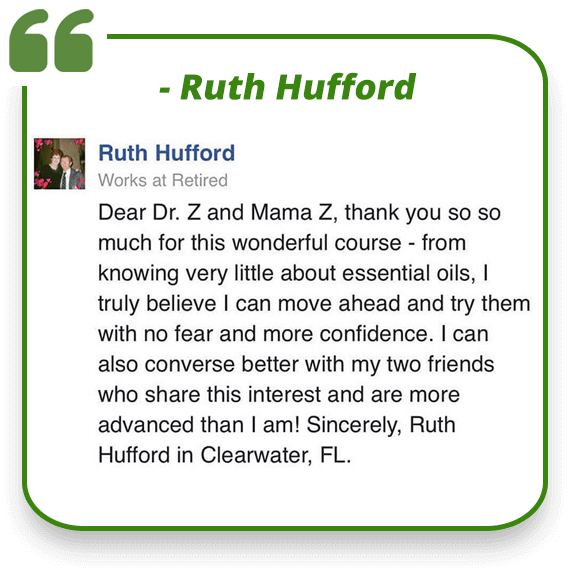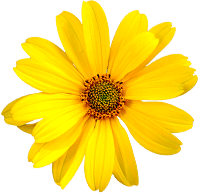 You want to fulfill your purpose as a wife, husband, or parent and take control of your health and your family's health instead of leaving it up to the world
You're ready to honor God with the vibrant, abundant health the Bible promises all of us
You want to stop wasting money on "quick fixes" that end up making your problems worse
You want an easy, natural, and cost-effective way to keep your family safe from the toxic world we're living in
You're ready to reconnect with the ancient biblical wisdom that has worked for thousands of years!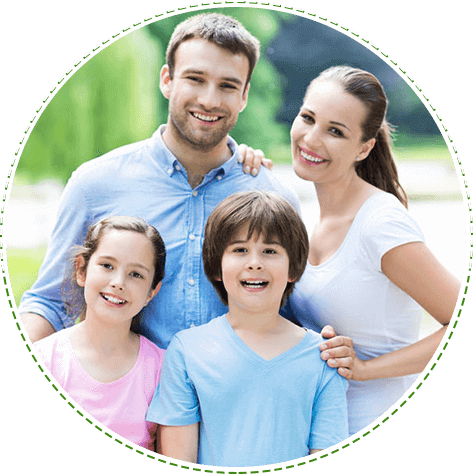 Living An Abundant, Healthy Life Is Our God-Given Right

How much better would you feel knowing that instead of putting the world in charge of your health…
You're putting your health back in God's hands and your own?
Imagine saving thousands of dollars on cleaning supplies, beauty products, and medication over the next year…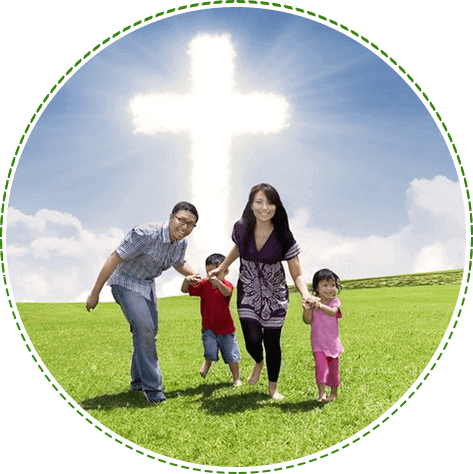 And seeing your pain and discomfort finally lift?
What if instead of working against your body, you work with it using the gifts God placed here for you thousands of years ago?
This is your chance to rewrite the story of your health and your family's health using God's pen…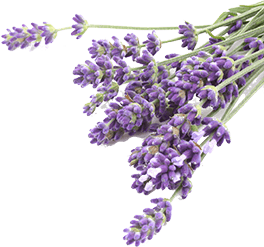 If You're Ready to Discover A Naturally Healthy, Happy, Pain-Free Life, We Have Some Good News…

All you have to do is say "maybe" to the idea that
the Bible has all the answers
you need to heal your body naturally…
(Although, it's never been wrong before!)
But if you've been disappointed by natural "health solutions" that promised the world and were under delivered in the past… I understand.
It's hard to know who to trust when it comes to your health.
That's exactly why we created this program. And we're so confident you'll see a difference in your health when you start applying these principles…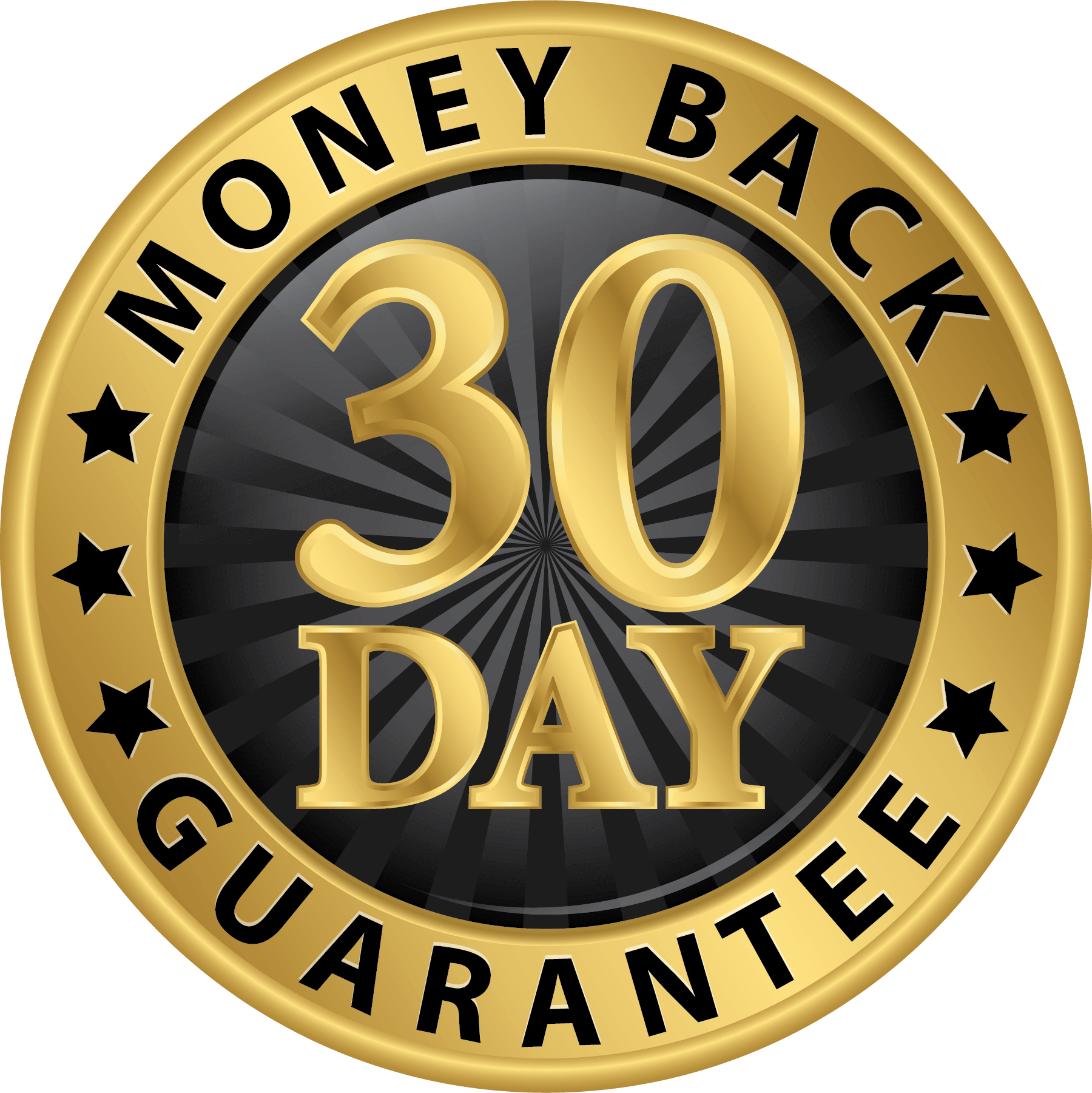 That if you're not 100% happy within the first 30 days, we'll issue a full refund – no questions asked.
So saying YES to your health and YES to your God's promise today is 100% risk-free!
Give Us Just 15-20 Minutes Of Your Day to Add Years of Precious Moments Back Into Your Life

Here's what's included in our Essential Oils for Abundant Living Masterclass:
11 Masterclass Videos
($297 Value)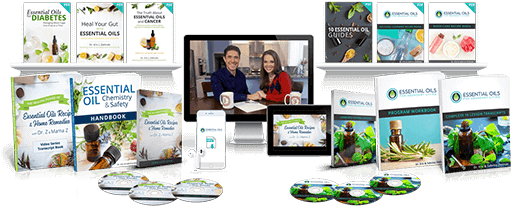 Learn on your own time, at your own pace, and in your favorite format via video, audio, or print. Our Masterclass videos cover everything from Essential Oil basics to more advanced recipes and protocols when you're ready.
Videos include…
Welcome & Quick Start Guide
Aromatherapy History & Basics
Inhalation Guide & Safety Tips
Topical Application & Safety Tips
Internal Use Guide & Safety Tips
DIY Body Care Products
DIY Cleaning Products
Cooking With Essential Oils
Advanced Strategies & Protocols
BONUS DIY Demo Series
And Much More!
These videos will give you the perfect head start so you can start using the oils you've got and decide which ones your family needs the most. Whether you want to watch them online or on DVD, we give you both the options.
Remember, this is certification-level material organized for ease-of-use so you never feel overwhelmed or uninformed about the natural remedies you use.
22 Demos Videos (6+ Hours)
($197 Value)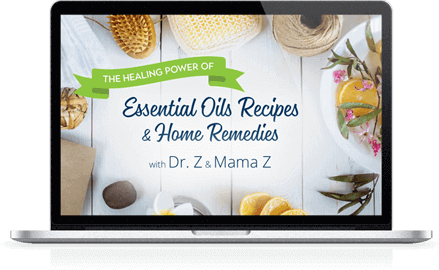 Once you start peeling back the layers of essential oil education, you will want to go deeper and add more tools to your all-natural treatment kit.
That's why we're arming you with practical, ready-to-use demo videos that include 2.5 hours of additional footage of us making recipes and sharing pro tips so you can build on your foundational knowledge without having to spend anything extra!
2 Complete Transcript Books ($67 Value)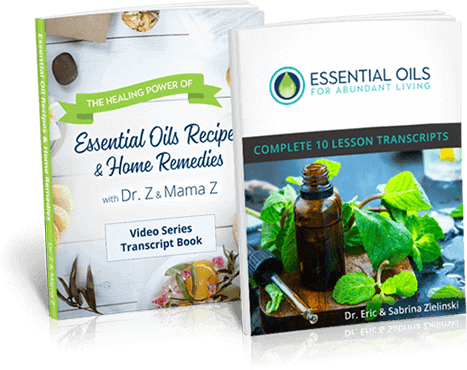 Like to read? We have
You get the transcripts for all the lessons AND demo videos
so if you prefer reading (and highlighting!) over watching, you're all set.
You also get the transcript for The Healing Power of Essential Oils Recipes and Remedies. It includes a selection of our family's favorite essential oil remedies and recipes including Mama Z's famous Oil Base, the Sweet Sleep Body Oil, the Focus and Clarity Inhaler to banish brain fog forever and MORE!
These well-designed transcripts will make a handy addition to your essential oil library and be readily available when you're making your blends or trying out new recipes.
Program Workbook
($127 Value)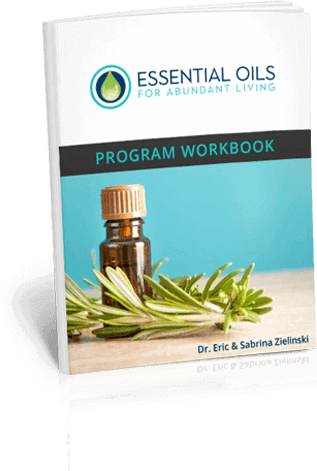 When you write down what you see, you remember more of it. The nifty workbook that's included
helps you to make notes and commit what you're learning to memory
as well.
It's perfect for both personal or group study and allows you to follow along with the video lessons while using the insight-provoking questions to create a personalized essential oil usage plan.
Chemistry and Safety Handbook ($47 Value)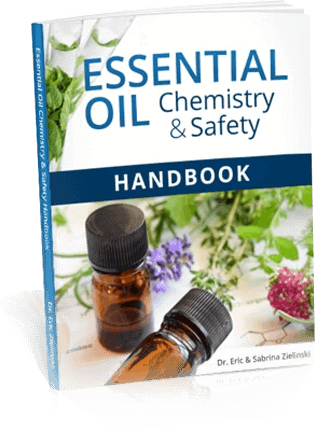 You'll also get the
#1 in-demand resource guide, Dr. Z's Essential Oil Chemistry and Safety Handbook
, to help you take the guesswork out of what oils to use as substitutions and understand all that there is about contraindications, drug interactions and more.
This will be one reference manual you'll bookmark heavily!
Downloadable MP3 Audio Lessons ($197 Value)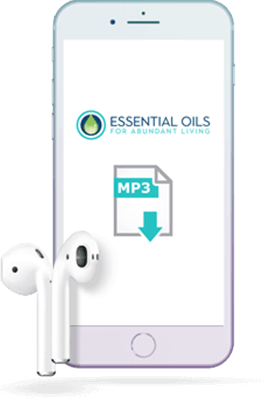 When you join the
Essential Oil For Abundant Living Masterclass
, you get
INSTANT access to downloadable audio versions
of each video lesson.
Yes, this means you'll have the MP3 version to listen to so you can tune in on the go and build up your essential oil knowledge while working out or doing the dishes!
Downloadable Reference Library ($279)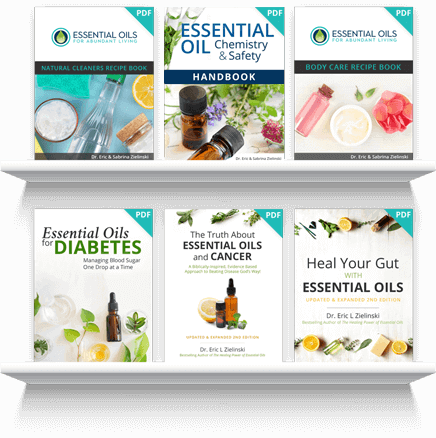 This
easy-to-access reference library
is stocked with helpful printables and eBooks that you can
download, print out and use as you go.
Want to make diffuser blends? Want to know the 8 steps of oil pulling? You have a tip sheet for it too.
There are 12 tip sheets you can print out and keep handy as you embark on changing daily habits for the better and improving your health.
You'll also get access to The Truth About Essential Oils and Cancer, a 180-page tome, and the supremely helpful Heal Your Gut with Essential Oils, a 135-page book to help you create your own Gut Protocol with the top 8 essential oils for gut health.
Access to Our Inner Circle Facebook Group
(Priceless!)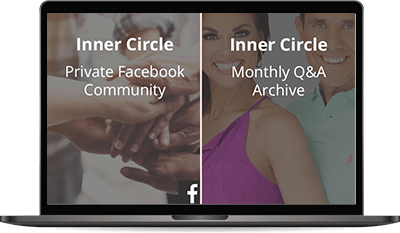 Our Inner Circle is where you can connect with us and over 15K other like minded people and counting.
We do surprise Q & As, personally answer questions, and it's completely non-branded.
If you're looking for extra support, accountability, and a fun group of folks who are on the same path as you are, you'll love this group!
That's a total of over $1225! But you won't be paying anywhere near that…
Having these principles in our lives has been one of the greatest gifts, and now we want to share that with you, too.
So for a very limited time, you can choose between our special discounted Abundant Living Video Masterclass Digital Bundle or our Abundant Living Masterclass Print Combo Bundle!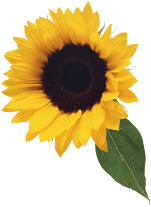 Includes Unlimited Digital Access to All Class Materials & Print Copies of the Chemistry & Safety Handbook + Full Transcripts + Workbook + Complete DVD Set of all 10 Masterclass Lessons & 22 BONUS Videos!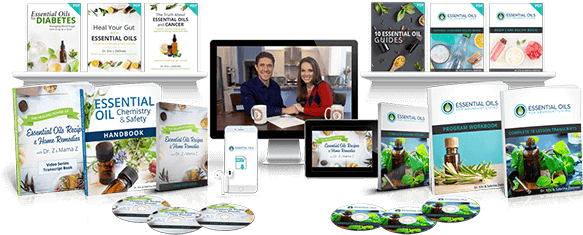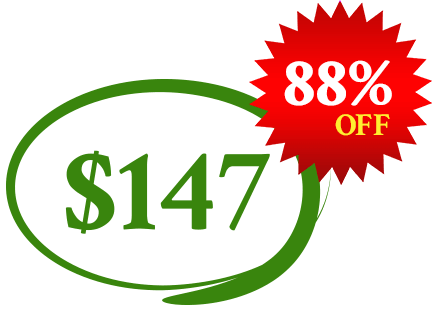 Includes Digital UNLIMITED Access to All Class Materials! Workbook + 22 BONUS Videos + Chemistry & Safety Handbook, Full-Color Recipe Books & Recipe Cards, Audio Files, Full Transcripts, & So Much More!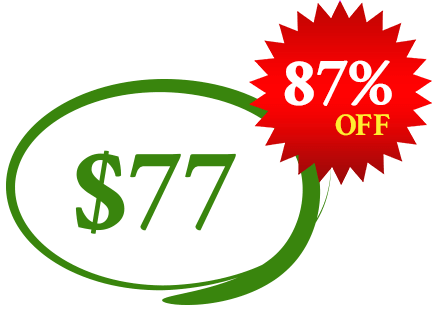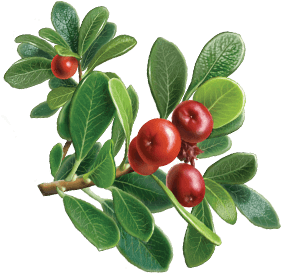 When you enroll in the Essential Oils for Abundant Living Masterclass TODAY, you get access to an incredible bonus!
Receive Unlimited Access to Our Private FB Support Community ($97 Value)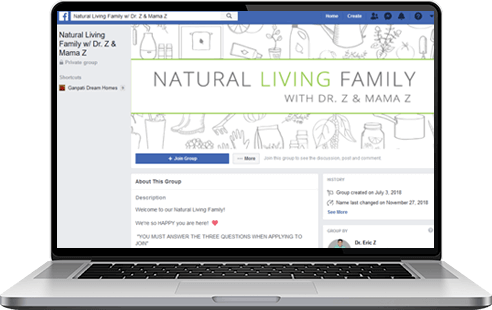 There's no doubt you'll have questions on your journey to abundant, natural health.
Plus, you'll want to swap the recipes you come up with yourself once you get the hang of it!
That's why you'll love being a part of our private FB community.
Once inside, you'll get access to me and Mama Z to answer your questions, and you'll get 24/7 support from like minded people who are also committed to living healthier, happier lives.


For a limited time, you can get access to our private community in addition to your annual subscription to the Essential Oils for Abundant Living Masterclass as our FREE gift to you!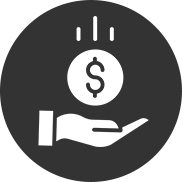 Includes Unlimited Digital Access to All Class Materials & Print Copies of the Chemistry & Safety Handbook + Full Transcripts + Workbook + Complete DVD Set of all 10 Masterclass Lessons & 22 BONUS Videos!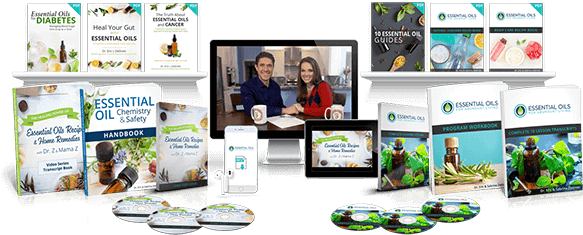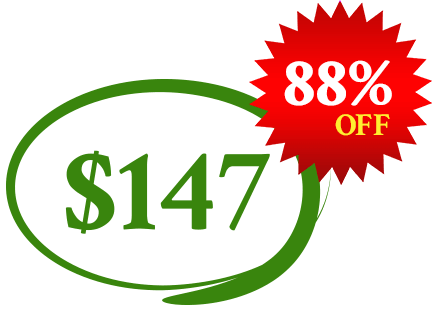 Includes Digital UNLIMITED Access to All Class Materials! Workbook + 22 BONUS Videos + Chemistry & Safety Handbook, Full-Color Recipe Books & Recipe Cards, Audio Files, Full Transcripts, & So Much More!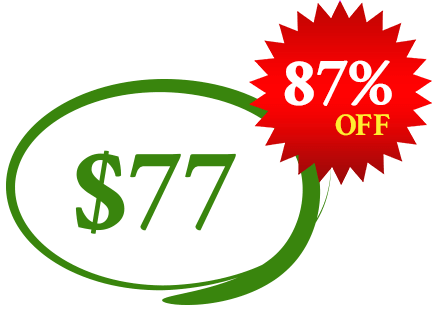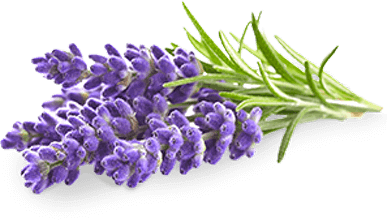 Option #1
You could leave this page and go back to waiting, wondering, and wishing for a solution. You may end up spending thousands trying other conventional treatments, and your health may suffer silently while you continue doing what you've always done…
Option #2
You could decide to "think about it" some more while you sink down the rabbit hole of endless Google searches, trying to piece this all together yourself.
Option #3
You could recognize that these principles are ones you already know are true and you'll say YES to the Essential Oils for Abundant Living Masterclass so you can finally take control of your own health and your family's health, instead of leaving it up to the world…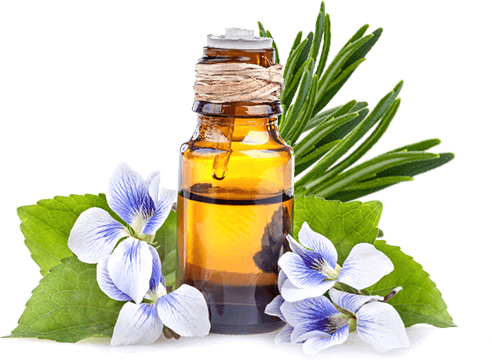 Includes Unlimited Digital Access to All Class Materials & Print Copies of the Chemistry & Safety Handbook + Full Transcripts + Workbook + Complete DVD Set of all 10 Masterclass Lessons & 22 BONUS Videos!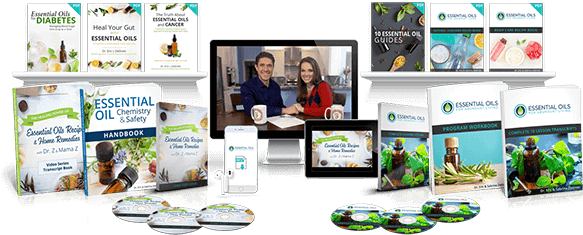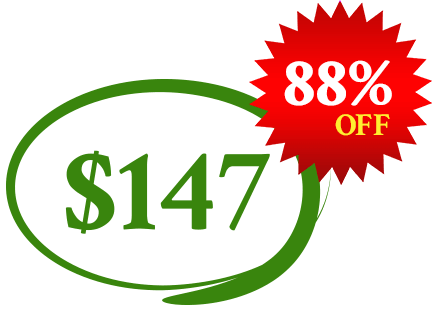 Includes Digital UNLIMITED Access to All Class Materials! Workbook + 22 BONUS Videos + Chemistry & Safety Handbook, Full-Color Recipe Books & Recipe Cards, Audio Files, Full Transcripts, & So Much More!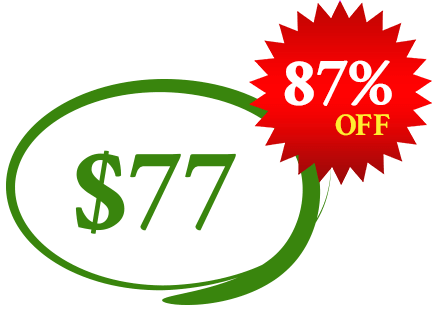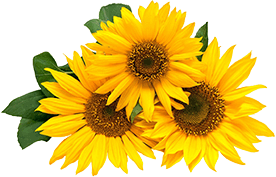 About The Natural Living Family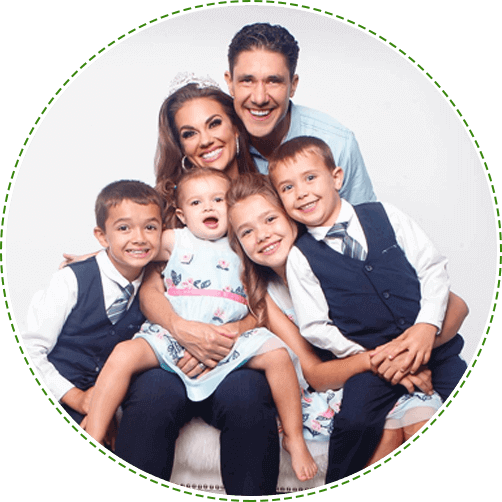 At Natural Living Family, we believe the abundant life Christ refers to in John 10:10 is made up of SEVEN key areas, and we need to strive to care for each of them to experience true Biblical health. These seven areas include: spiritual, physical, mental, emotional, financial, occupational, and social.
Each area is connected to each other and, like a chain, you are only as strong as your weakest link.
Enjoying Biblical health, then, is about finding balance in all aspects of life and seeking to improve each and every area without letting one lag behind.
And, this is the driving purpose behind Natural Living Family. To help you do just that.
FREQUENTLY ASKED QUESTIONS



Q: Can't I just get all of this information for free by searching for it on Google?
A: Yes, you may be able to but how would you know what you read is actually backed by research and tested?
Do you really have the time to go through every single blog post or article and "test" out what they say?
And do you want to take that risk with your family's health?
Q: The essential oil industry feels very salesy. How do I know I wouldn't be pushed to buy oils or enrolled into an MLM business?
A: Great question! You're right to ask that… One of our core business values is to be brand-neutral about essential oils so you'll never find us recommending a particular brand of oil and we "enforce" this rule in the Inner Circle community as well.
So, at no time will you be pushed to certain brands of oils.
Q: I've heard essential oils are expensive. I'm worried I wouldn't be able to afford most of the treatments and recipes suggested.
A: Some essential oils, like Rose or Frankincense, may be expensive but you wouldn't need a whole lot of it for a remedy or recipe.
And more often than not, you'll find you can substitute an oil for another equally effective oil. That is the beauty of learning about the history and basics of essential oils.
Not just that, using natural remedies like essential oils, will help you actually save money on conventional products and treatments!
Q: The healthy living niche is very crowded. Why should I trust Dr. Eric Zielinski and Sabrina Zielinski?
A: Great question! Dr. Z is a trained public health researcher, aromatherapist and licensed primary care physician who has devoted his life to the study of natural therapies.
He is a pioneer of Biblical health education and one of few globally-recognized essential oil educators.
Mama Z as Sabrina is lovingly known has been using essential oils for more than 25 years.
She is a true Proverbs 31 woman who is a mother of 4 children and an accomplished homemaker. She's got the DIY thing down pat!
Q: Why have you priced this Masterclass so low?
A: Our mission is simple: to empower you with the best essential oil education you can ever get.
And that is why this Masterclass is priced to be as pocket-friendly as possible for anyone who wants access to evidence-based essential oil resources and remedies.
And though our content is at certification-level, we aren't certifying you. So we can give it at a pocket-friendly price and still empower you with the most robust essential oil education.
Q: What if I don't have the time to go through all the resources?
A: No worries at all! You have LIFETIME access to the Masterclass as well as all the bonus resources so you can go through it at your convenience and dip in and out of it as needed.
Q: I'm not sure if this is right for me. What if I buy it but don't like it?
A: We hear you! While we're 100% sure that you'll be blown away by the resources inside the Masterclass vault, we want you to be confident about your purchase. That's why you get a full 30 days to give the Masterclass a spin and decide for yourself.
Q: What's the difference between the packages?
A: The
Online Editio
n gives you access to watch and download the entire Essential Oils for Abundant Living program starting today. Included in the package: 10 Video Lessons, 21 Companion Demo Videos, 2 Transcripts Books, the Program Guide Book, EO Chemistry & Safety Handbook, and several PDF Reference Guides!
The Print Edition includes all 10 Lessons & 21 Companion Demo Videos on DVD and printed copies of the Transcripts Books, as well as the Program Guide Book and EO Chemistry & Safety Handbook, shipped to your home. You will also receive MP3 files of all of the video lessons, plus a downloaded reference library filled with the resources referred to in the videos.
The Online + Print Edition combines everything included in Online and Print Editions so you receive instant online access to the essential oil training today and a physical copy shipped to your home.
AS A SPECIAL BONUS: ALL EDITIONS include exclusive access to Dr. Z's & Mama Z's private Members Only Facebook group so you can join their global community of essential oil lovers who support each other, share tips and personally connect with Dr. Z & Mama Z.
When you join this Masterclass, you unlock access to over 35 question-and-answer sessions with Dr. Z and Mama Z. Each session discusses specific questions and includes written transcripts so you can also watch the recordings at your convenience!
Q: When will I receive my Essential Oil Training Package?
A: Online Edition: access credential will be sent to you via email IMMEDIATELY after purchasing both the ONLINE EDITION and the ONLINE + PRINT EDITIONS.
Print Edition: We are currently printing the Essential Oils for Abundant Living program at the fulfillment center, and the fulfillment time is 1-2 weeks.
To make our essential oil training as affordable as possible, we only produce what has been ordered, so please be patient as we produce, print and ship your orders as quickly as possible. In the meantime, you will get instant access to the downloadable MP3s for the 10 lessons and you will be invited to join Dr. Z's & Mama Z's private Members Only Facebook community to ask questions, get tips from fellow EO lovers and personally interact with the Zs!
Q: Will Dr. Z & Mama Z provide medical advice and specific protocols for diseases I have been diagnosed with?
A: No. Dr. Z, Mama Z and the Essential Oils for Abundant Living program cannot and will not offer specific, step-by-step guidelines to prevent or treat disease. Like all online educators, the Zs are legally prohibited from providing virtual medical advice to individuals and from presenting natural therapies like essential oils as replacement to medical interventions.
Having said that, the Inner Circle is a great place to learn from your peers.
The information shared Essential Oils for Abundant Living program will help set the groundwork so you can make educated decisions with your natural health care provider about how to potentially use essential oils to prevent or treat disease. Always consult your physician before using essential oils.
Privacy Policy            Terms & Conditions
DISCLAIMERS & DISCLOSURES
FACEBOOK is a trademark of FACEBOOK, Inc.
FDA DISCLAIMER: The statements made regarding these products have not been evaluated by the Food and Drug Administration. The efficacy of these products has not been confirmed by FDA-approved research. These products are not intended to diagnose, treat, cure or prevent any disease. All information presented here is not meant as a substitute for or alternative to information from healthcare practitioners. Please consult your healthcare professional about potential interactions or other possible complications before using any product. The Federal Food, Drug, and Cosmetic Act requires this notice.
© 2020 Natural Living Family. All rights reserved. LLC
2774 North Cobb Parkway, Suite 109-389 Kennesaw, GA 30152