Harvesting Lettuce & Early Spring Pickings From Our Main Garden
We love the early spring harvest! The thought of fresh lettuce brings back so many amazing memories of my childhood in Michigan being out in the backyard and garden. In this warm weather climate of Georgia things grow a lot bigger than back in Michigan, thank you Jesus! It was an adjustment to this climate but we are so thankful for many more months of the growing season. So many more meals can come from the garden! We want to keep you updated so you can see the progression of the natural organic garden and give you new ideas for homesteading in the modern world. Our garden's pickings this week: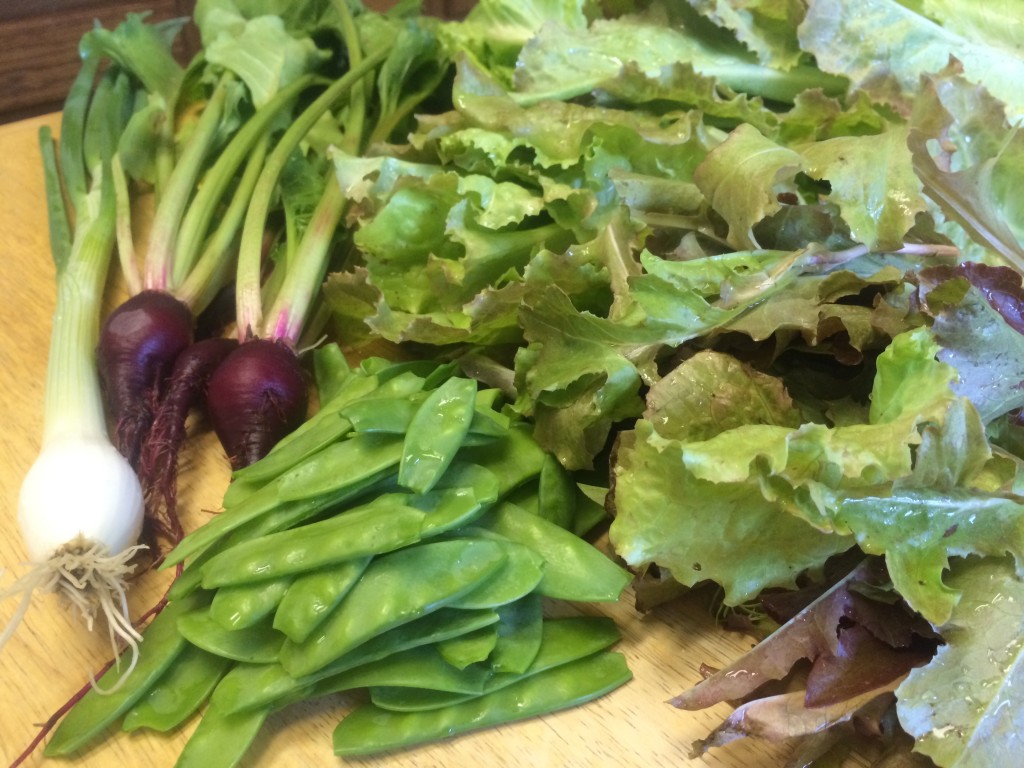 The beet tops are two feet tall and just starting to be able to be picked.
Also, the peas plants are 5 feet tall and are being picked every 2 days which will allow the plant to keep producing well into June.
The sweet onions tops are 3 feet tall and we are just starting to harvest them. We only harvest the onions when we need them to keep the most amount of nutrition (farm to table).
The lettuce is really in harvest mode this week. Because of the long winter the spring has been very short which means the lettuce growing will be shorter this year as it warms much faster than the lettuce can take.
Each week we are composting or juicing the flowering greens due to their bitterness and harvesting the less mature lettuce. Below is how we care for our lettuce to make it last as long as possible.
Organic Gardening Made Easy Masterclass!

Learn more about organic gardening and non-toxic landscaping with my Organic Gardening Made Easy masterclass.
How To Make Lettuce Last Longer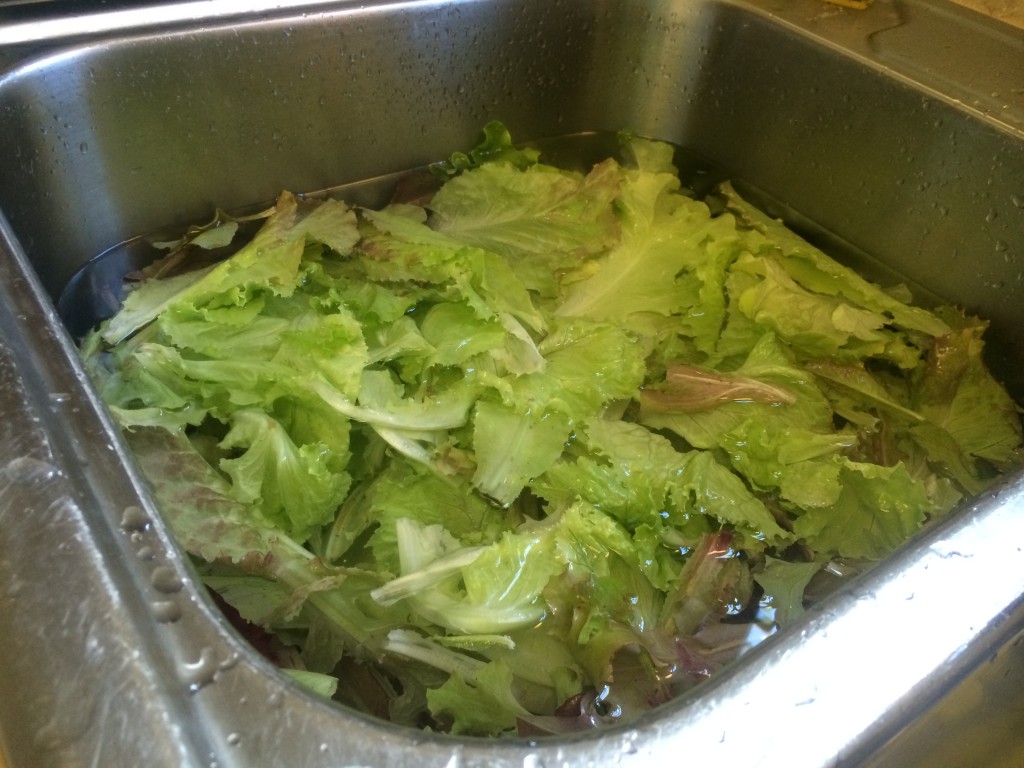 When we harvest lettuce we pull it directly out of the ground so we immediately remove the dirt and bottom of the stems before we bring it inside.
Fill the first sink with water and soak for 5-10 minutes.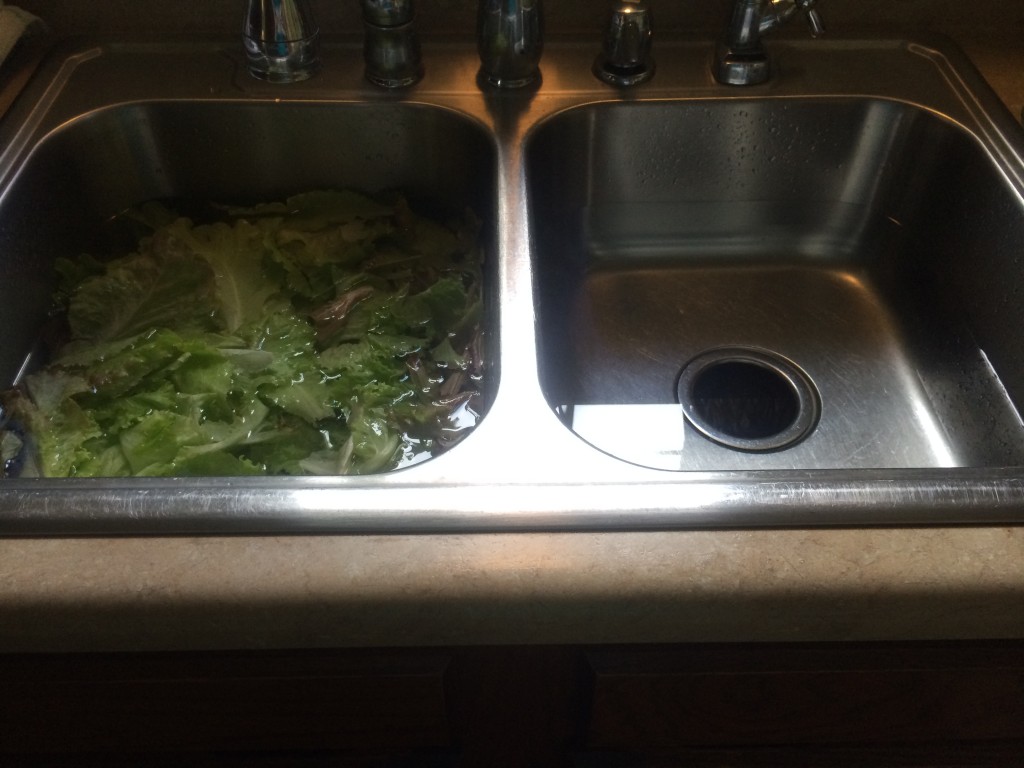 Fill the next sink and swish your lettuce as you switch to the next sink.
Drain the first sink and fill again. All the while removing any bad or over mature pieces.
Soak for 5-10 minutes and then do one more rinse. Drain sink you are finished with.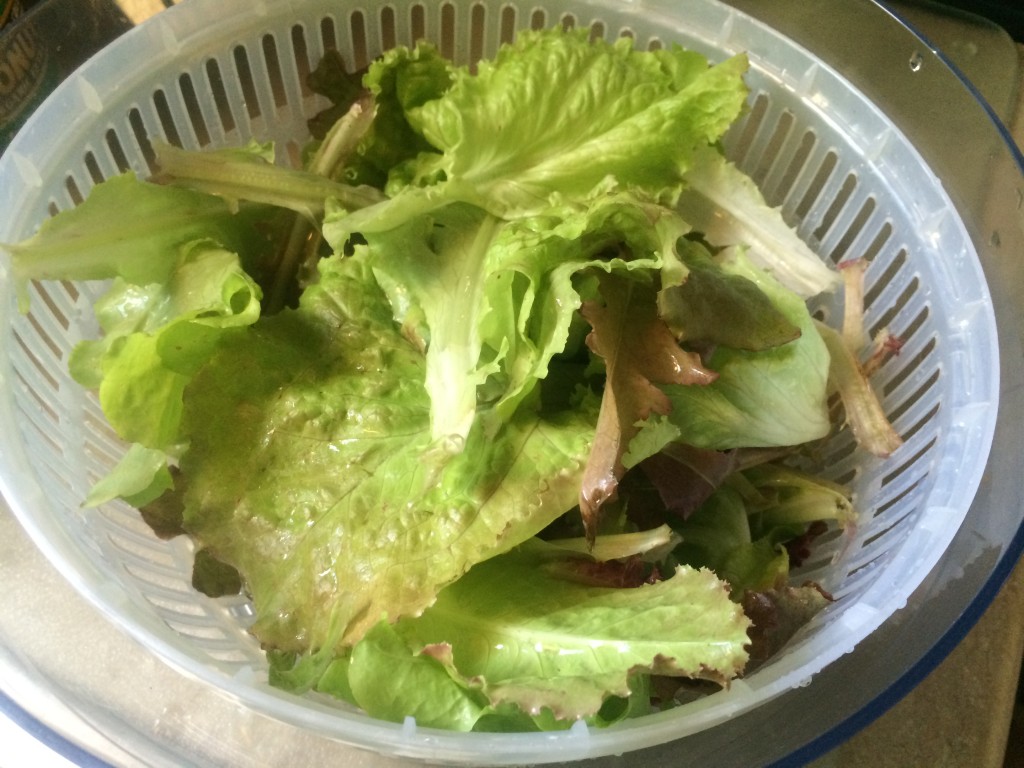 Now take your empty salad spinner colander and place it into the empty sink.
Fill it full of lettuce and let the water drain out.
Place the colander in the salad spinner container after most of the water has drained out.
Spin, open and drain out the water at the bottom 2-3 times depending on how wet your lettuce is.
Repeat until all your lettuce is spun.
Before we had a spinner, we would have paper towels down all over our counters and table, place lettuce on top and would air dry with a fan. The spinner goes a lot faster and the greens last longer.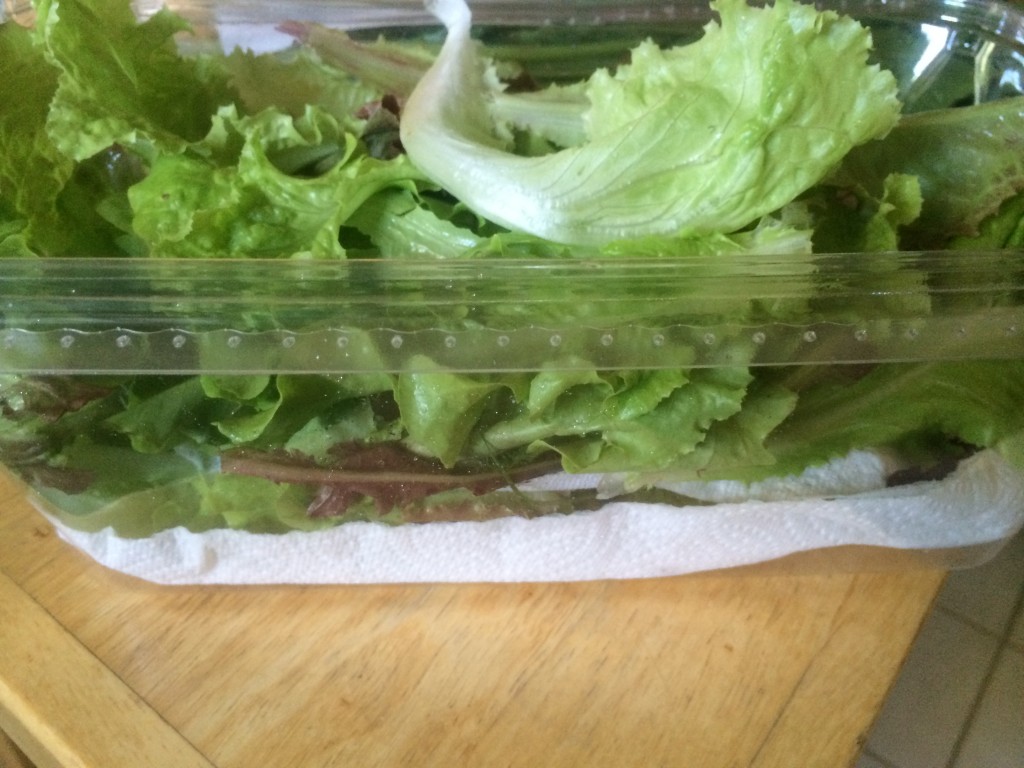 Next, use an old large salad greens box to store the greens. We mix all of our greens together for this process accept arugula because it is much stronger so it gets stored separately. We like to put down 2 paper towels at the bottom, then as we spin the greens, layer them with paper towels.
Finish with 2 paper towels on the top. It goes directly in the refrigerator and stores great to produce lots of yum at our meals.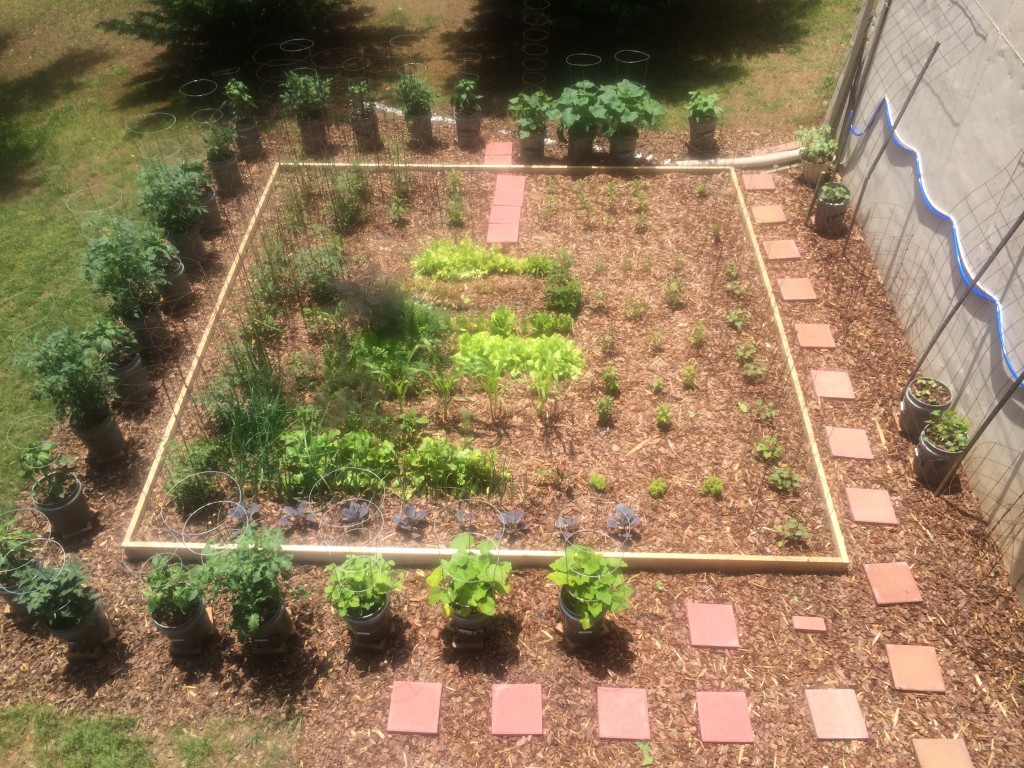 May you enjoy the day with your family and friends and be blessed in your garden!
Click here to read more gardening tips!
Learn More About Organic Gardening with Our Masterclass!  See all my secrets for non-toxic landscaping with my Organic Gardening Made Easy masterclass.