Welcome to our first garden update of the year! We are so excited to share with y'all all that's happening on the Zielinski Homestead!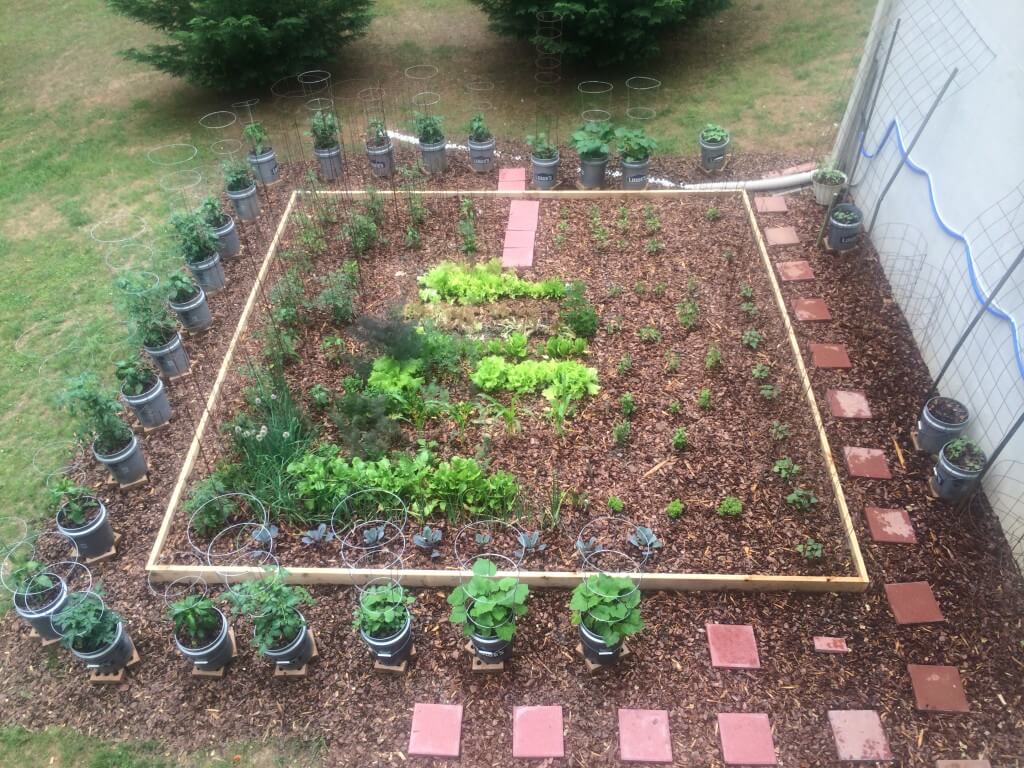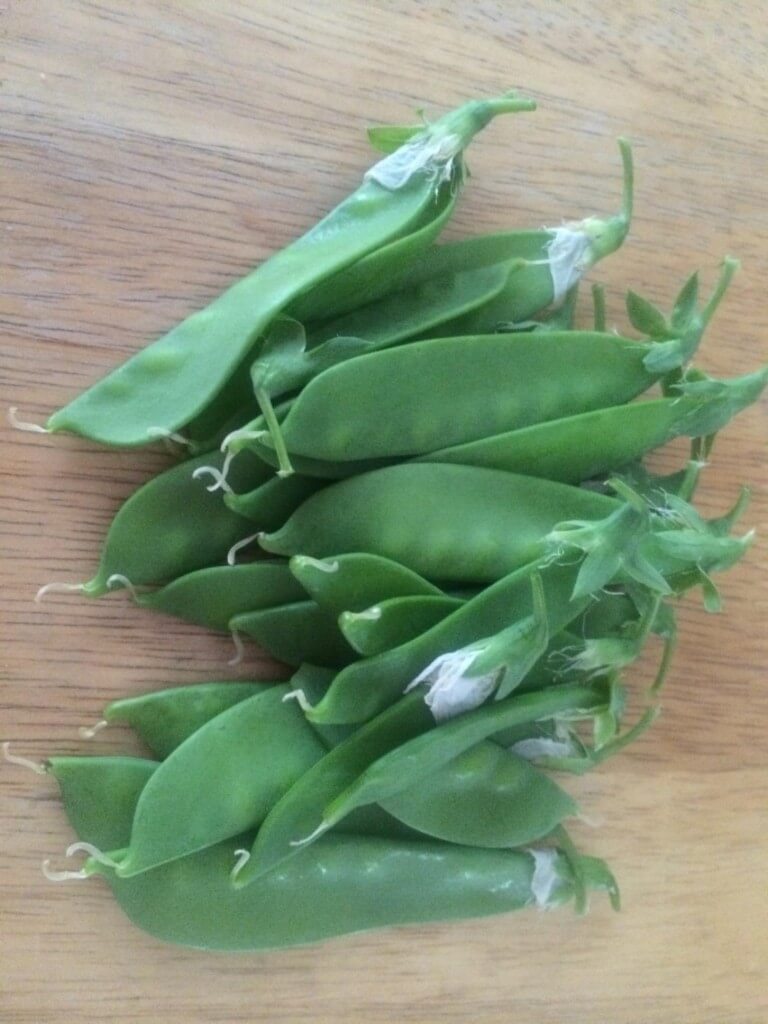 Things are going very well for ALL of my gardens!
The variety of mixed greens that we planted by seed are shooting out nicely.
We've been able to harvest some peas (first pickings of the season!).
Our herb garden up front is quickly becoming the envy of the neighborhood.
All of our flowers – especially the mailbox garden – is brightening up the entire homestead.
And, the deck garden is taking off, led by all of our buddy plants.
Organic Gardening Made Easy Masterclass!

Learn more about organic gardening and non-toxic landscaping with my Organic Gardening Made Easy masterclass.
Speaking of Buddy Plants…
Buddy plants (aka "companion planting) is a great way to ward off the bugs, maximize limited gardening space, and even help boost plant nutrition. Garlic is the perfect example:
Grows well with cabbage, cane fruits, fruit trees, roses, and tomatoes.
But, does NOT grow well with peas or beans!
It deters Japanese beetles and aphids.
Note: Homemade garlic oil spray can also repel onion flies, aphids, and ermine moths; and garlic tea helps deter late potato blight.
Mother Earth News has put together a fantastic companion planting guide for new homesteaders, so if you don't know where to start go HERE! 🙂
Companion Planting By Design!
Can you see the parsley in the hibiscus tree pot? I LOVE planting herbs in my pots with other flowers!
Companion Planting By Accident!
Sunflower and tomato – A big shout out to the squirrels who planted these for us from the seeds in our bird feeder!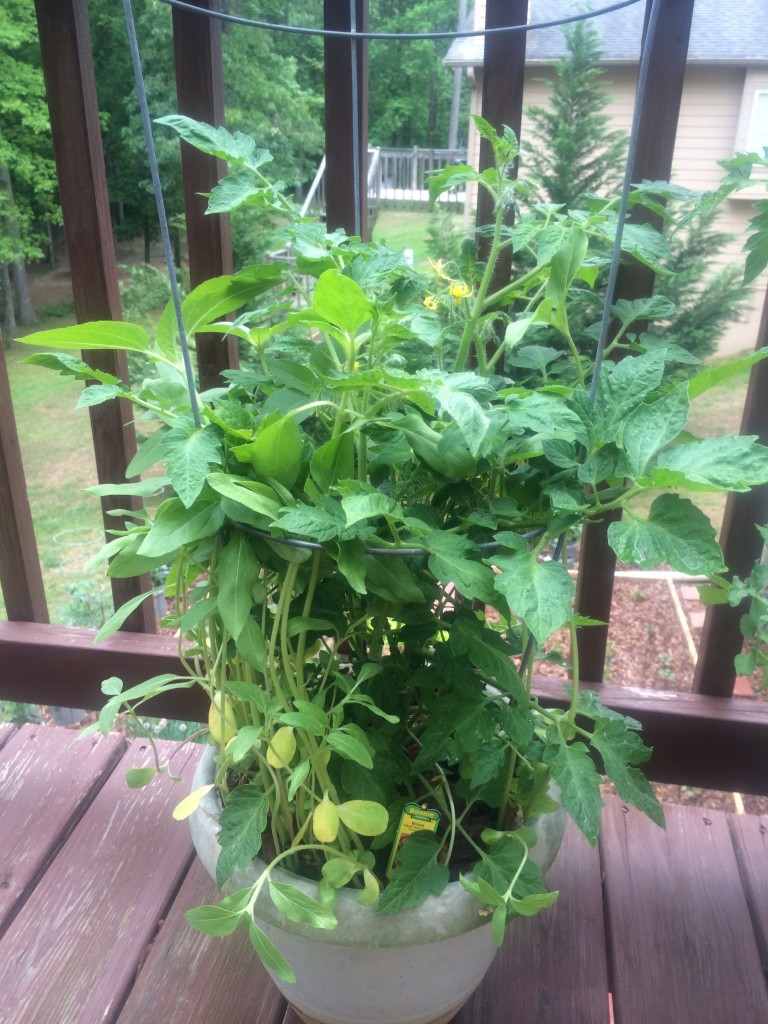 How about you? What plants do YOU like to grow together?
Click here to read more of my gardening tips!
Learn More About Organic Gardening with Our Masterclass!  See all my secrets for non-toxic landscaping with my Organic Gardening Made Easy masterclass.